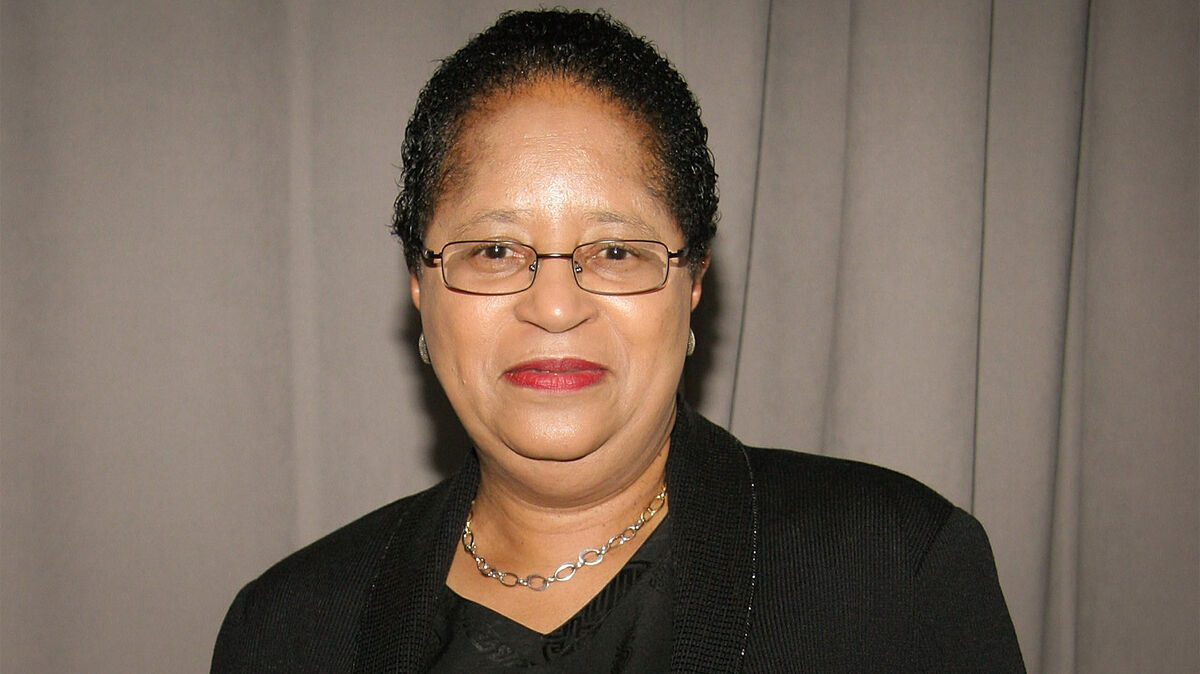 Shirley Ann Jackson (born 1946), a theoretical physicist, was the first African American woman to earn a Ph.D. at MIT. In 1995, President Bill Clinton appointed her as chairwoman of the Nuclear Regulatory Commission. During her tenure, Jackson has instituted massive crackdowns on the nuclear power industry's violations.
Who Is Shirley Ann Jackson?
Shirley Ann Jackson is a theoretical physicist who has spent her career researching and teaching about particle physics — the branch of physics which uses theories and mathematics to predict the existence of subatomic particles and the forces that bind them together. She was the first African American woman to receive a Ph.D. from the Massachusetts Institute of Technology (MIT), and she spent many years conducting research at AT&T Bell Laboratories. She was named professor of physics at Rutgers University in 1991 and is the recipient of many honors, scholarships, and grants.
Shirly Ann Jackson Biography: Early Life
Jackson was born on August 5, 1946, in Washington, DC. Her parents, Beatrice and George Jackson, strongly valued education and encouraged her in school. Her father spurred on her interest in science by helping her with projects for her science classes. At Roosevelt High School, Jackson attended accelerated programs in both math and science, and she graduated in 1964 as valedictorian. Jackson began classes at MIT that same year, one of fewer than twenty African American students and the only one studying theoretical physics. While a student, she did volunteer work at Boston City Hospital and tutored students at the Roxbury YMCA. She earned her bachelor's degree in 1968, writing her thesis on solid-state physics, a subject then in the forefront of theoretical physics.
Doctoral Degree and Thesis
Although accepted at Brown, Harvard, and the University of Chicago, Jackson decided to stay at MIT for her doctoral work because she wanted to encourage more African American students to attend the institution. She worked on elementary particle theory for her Ph.D., which she completed in 1973. Her research was directed by James Young, the first African American tenured full professor in MIT's physics department. Jackson's thesis, "The Study of a Multiperipheral Model with Continued Cross-Channel Unitarity," was subsequently published in the Annals of Physics in 1975.
Physics and Subatomic Particles
Jackson's area of interest in physics is the study of the subatomic particles found within atoms, the tiny units of which all matter is made. Subatomic particles, which are usually very unstable and short-lived, can be studied in several ways. One method is using a particle accelerator, a device in which nuclei are accelerated to high speeds and then collided with a target to separate them into subatomic particles. Another way of studying them is by detecting their movements using certain kinds of nonconducting solids. When some solids are exposed to high-energy particles, the crystal lattice structure of the atoms is distorted, and this phenomenon leaves marks or tracks that can be seen with an electron microscope. Photographs of the tracks are then enhanced, and by examining these photographs physicists like Jackson can make predictions about what kinds of particles have caused the marks.
Shirly Ann Jackson: Post Doctoral Study & CERN
As a postdoctoral student of subatomic particles during the 1970s, Jackson studied and conducted research at a number of prestigious physics laboratories in both the United States and Europe. Her first position was as a research associate at the Fermi National Accelerator Laboratory in Batavia, Illinois (known as Fermilab) where she studied hadrons—medium to large subatomic particles that include baryons and mesons. In 1974 she became visiting scientist at the accelerator lab at the European Center for Nuclear Research (CERN) in Switzerland. There she explored theories of strongly interacting elementary particles. In 1976 and 1977, she both lectured in physics at the Stanford Linear Accelerator Center and became a visiting scientist at the Aspen Center for Physics.
Jackson joined the Theoretical Physics Research Department at AT&T Bell Laboratories in 1976. The research projects at this facility are designed to examine the properties of various materials in an effort to discover useful applications. In 1978, Jackson became part of the Scattering and Low Energy Physics Research Department, then in 1988 she moved to the Solid State and Quantum Physics Research Department. At Bell Labs, Jackson explored theories of charge density waves and the reactions of neutrinos, one type of subatomic particle. In her research, Jackson has made contributions to the knowledge of such areas as charged density waves in layered compounds, polaronic aspects of electrons in the surface of liquid helium films, and optical and electronic properties of semiconductor strained-layer superlattices. On these topics and others, she has prepared or collaborated on over 100 scientific articles.
Shirley Ann Jackson Accomplishments
Jackson has received many scholarships, including the Martin Marietta Aircraft Company Scholarship and Fellowship, the Prince Hall Masons Scholarship, the National Science Foundation Traineeship, and a Ford Foundation Advanced Study Fellowship. She has been elected to the American Physical Society and selected a CIBA-GEIGY Exceptional Black Scientist. In 1985, Governor Thomas Kean appointed her to the New Jersey Commission on Science and Technology. Then in the early 1990s, Governor James Florio awarded her the Thomas Alva Edison Science Award for her contributions to physics and for the promotion of science. Jackson is an active voice in numerous committees of the National Academy of Sciences, the American Association for the Advancement of Science, and the National Science Foundation, where her aim has been to actively promote women in science. Her most recent assignment came in 1995 when she was appointed head of the Nuclear Regulatory Commission by President Bill Clinton.
Jackson is very involved in university life at Rutgers University, where in addition to being a professor of physics she is also on the board of trustees. She is a lifetime member of the MIT Board of Trustees and was formerly a trustee of Lincoln University. She is also involved in civic organizations that promote community resources and developing enterprises. She is married and has one son.
President of Rensselaer Polytechnic Institute
Shirley Jackson's accomplishments didn't stop in 1995, though. In 1999, Shirley Jackson transformed Rensselaer Polytechnic Institute and has increased the freshman class through a strategic plan known as the Rensselaer Plan by becoming the 18th president of the university. This initiative works to transform the research of the department in several areas. In addition to becoming the first woman president of Rensselaer, she was also the first African American to take on the position.
International and National Boards
Shirley Ann Jackson's prominent voice in the science community has extended beyond the educational platform. From 2009-2014, she served as a co-chair of the President's Council of Advisors on Science and Technology, helping to formulate policy on STEM innovations crucial to the economy and country's growth. During this time, Jackson also served on several different government boards and professional affiliations, including:
U.S. Secretary of State's International Security Advisory Board
U.S. Secretary of Energy Board
U.S. Comptroller-General's Advisory Committee for the Government Accountability Office
National Commission for the Review of the Research and Development of Programs of the U.S. Intelligence Community
British Academy of Royal Engineering
U.S. National Academy of Engineering
Council on Foreign Relations
Honors and Accolades for Shirley Jackson
Since 2000, Shirley Ann Jackson's accolades and accomplishments have grown. These include:
Golden Torch Award for Lifetime Achievement in Academia by the National Society of Black Engineers (2000)
Richtmyer Memorial Lecture Award (2001)
Fellow for Association for Women in Science (2004)
President's Awards of the American Society of Mechanical Engineers (2006)
Vannevar Bush Award (2007)
Ralph Coats Roe Medal by the American Society of Mechical Engineers (2008)
Bouchet Leadership Award Medal (2009)
Philip Hauge Abelson Award (2011)
America Competes Award for Public Service (2012)
New Jersey Inventors Hall of Fame (2013)
Inducted into U.S. News STEM Leadership Hall of Fame (2014)
National Medal of Science (2016)
W.E.B. DuBois Medal from the Hutchins Center for African and African American Research (2018)
Burton Award from the Forum on Physics Society (2018)
Shirly Ann Jackson Biography
Shirley Ann Jackson is an influential African American woman scientist with a long history of accomplishments. And she isn't done yet. In her 70s, Shirley Jackson is still active in the science community. Explore other influential scientists by looking at the life of another female scientist Kathleen Lonsdale.
Further Reading on Shirley Ann Jackson
Carwell, Hattie, Blacks in Science: Astrophysicist to Zoologist, Exposition Press, 1977, p. 60.
Notable Black American Women, Gale, 1992, pp. 565-566.
Blacks in Science and Medicine, Hemisphere, 1990, p. 130.
Updated by Jennifer Betts