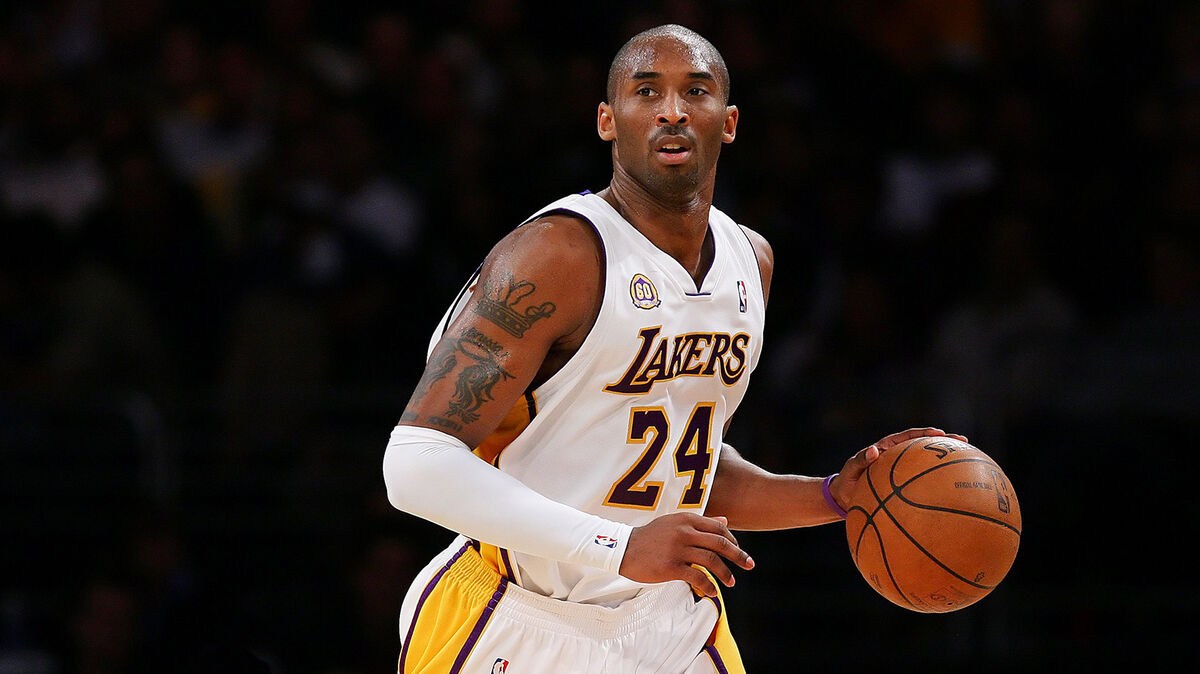 Kobe Bryant is remembered as one of the most successful basketball players in National Basketball Association (NBA) history. From the early days of his professional basketball career — which began when he was just 18 years old — through his retirement from the sport at the age of 37, he left an indelible mark on the sport and in the hearts and minds of fans. Discover key Kobe Bryant biography facts.
Kobe Bryant was the youngest child of Joe "Jelly Bean" Bryant and Pamela Bryant. He had two older sisters, Shaya and Sharia. There is no doubt that he was born into a basketball family. His father, Joe Bryant, played forward with three NBA teams (Houston Rockets, Philadelphia 76ers and San Diego Clippers), then played in Italy for several years. His uncle, on his mother's side, also played in the NBA (for the Washington Bullets) and in the Continental Basketball Association.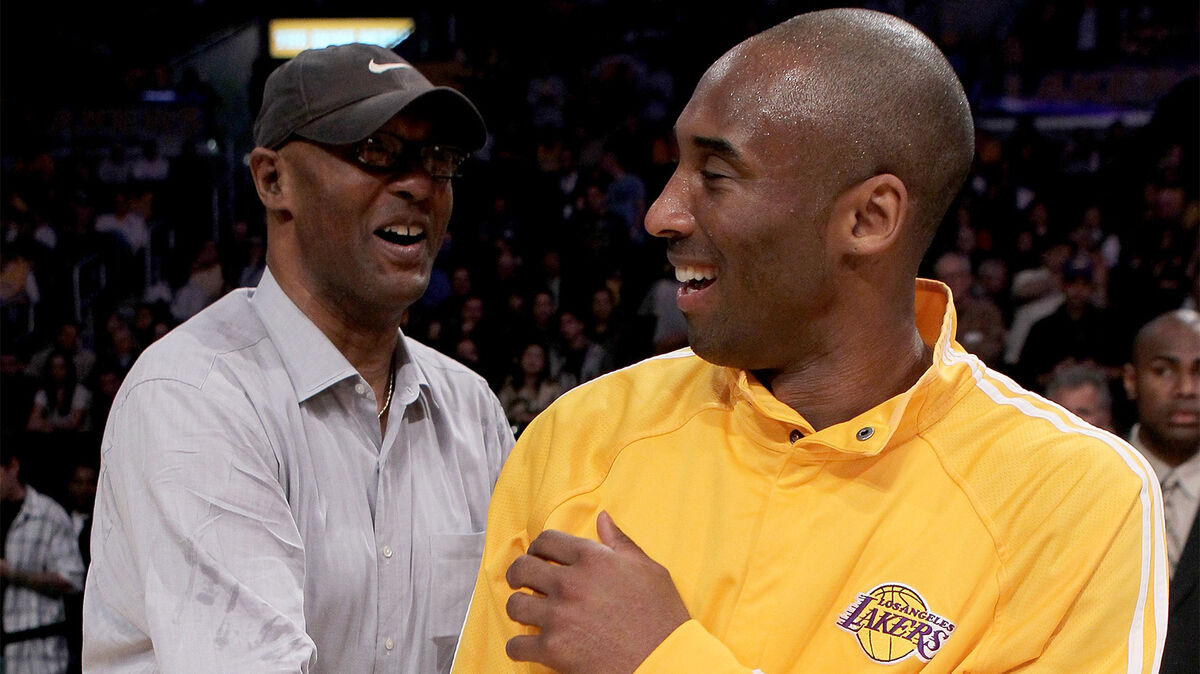 Childhood Basketball Achievements
Kobe started playing basketball when he was just three years old. When he was six, he and his family moved to Italy. The family moved home to Philadelphia, Pennsylvania when he was 13 years old. When he entered Lower Merion High School just outside of Philadelphia, Bryant quickly became a superstar, playing on the varsity team as a freshman. He was ultimately honored as Pennsylvania's Player of the Year during his junior year. The accolades kept coming after that.
As a high school senior, he won many national awards, including:

Gatorade Men's National Basketball Player of the Year
McDonald's All-American
Naismith High School Player of the Year
Parade All-American First Team
USA Today All-USA First Team player
With such an impressive basketball career during his youth, it's not surprising that he headed directly to the NBA after graduation.

In 1996, the Charlotte Hornets selected Kobe Bryant in the first round of the NBA draft. He was the 13th overall pick and the first NBA guard drafted directly from high school. For a few picks, Kobe was the youngest player to have ever been drafted into the NBA. However, Jermaine O'Neal, a center drafted in the 17th overall spot was 19 days younger than Kobe. As a result, during his first season in the league, Kobe was the second youngest NBA player ever.
Even though Kobe Bryant was drafted by the Charlotte Hornets, he never played for that team. A week after drafting Bryant, the Hornets traded him to the Los Angeles Lakers in exchange for seasoned center Vlade Divac. Kobe thrived with the Lakers, quickly becoming basketball royalty.
He first started for the Lakers in January 1997, at which time he became the youngest person to start in an NBA game. The 6'6" guard played with the team for his entire 20-year basketball career, excelling every step of the way.

Kobe Bryant is widely believed to have been one of the greatest basketball players of all time. The Lakers won five NBA Championships during the 20 years Kobe played with the team. Kobe Bryant's statistics are incredible.
Kobe won the NBA slam dunk contest in 1997 (his rookie year). He was the youngest player to accomplish that feat.
In 1998, he became the youngest person to start an NBA All-Star Game.
He appeared in 18 consecutive All-Star Games.
He was selected for the All-NBA First Team 11 times.
He won an Olympic gold medal as a member of the 2008 Team USA Olympic basketball team.
Bryant scored an average of 25 points per game throughout his career.

He achieved an average of 5.2 rebounds per game.
Always a team player, Kobe also averaged 4.7 assists per game.
Kobe Bryant's Spouse and Children
Kobe Bryant and Vanessa Laine met in 1999 and married in 2001. They had four daughters, Natalia, Gianna, Bianca, and Capri. They lived in the Los Angeles area even after he left basketball.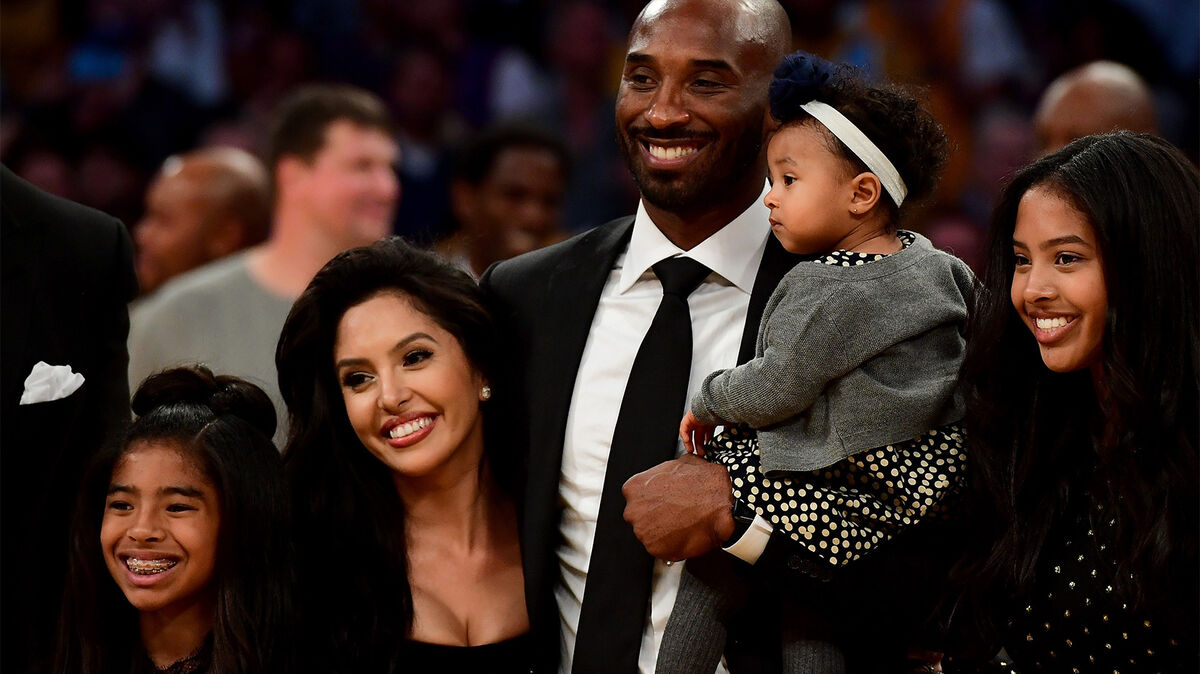 Kobe Bryant Basketball Retirement
Kobe Bryant retired after the 2015/2016 basketball season at the age of 37. He experienced several serious injuries during the last few years he played, including a torn rotator cuff, multiple ankle sprains and a snapped Achilles tendon. In his final game, Kobe scored a total of 60 points and led his team to victory.
Kobe wore two jerseys during his years with the Lakers. He started out wearing number eight, then changed to 24 later in his career. Both jerseys have been retired. He is the only NBA player to ever have had two jerseys retired with the same team.
Achievements Beyond Basketball
Kobe's talents weren't limited to basketball. He was in a rap group in high school that was so good they were signed by Sony. The group was called CHEIZAW. His accomplishments beyond the basketball court continued into his adult life. Highlights include:
Because of the time he spent in Italy as a child, Kobe was fluent in Italian.
He had many product endorsement deals throughout his NBA career, which led to many television appearances.
Bryant was the subject of (and appeared in) numerous basketball-focused video games.
He appeared in several television shows, including Modern Family, Moesha and Sister Sister.
He won an Academy Award in 2018 for the animated short film Dear Basketball, which he wrote and executive produced.
Dear Basketball also received a Sports Emmy and an Annie Award.
He granted hundreds of requests for the Make-a-Wish Foundation.
He co-founded the Kobe and Vanessa Bryant Family Foundation (KVBFF) to help young people and those who are homeless.
Kobe and Vanessa Bryant donated money to help launch the National Museum of African American History and Culture.
On January 26, 2020, Kobe Bryant died in a helicopter crash along with eight other people. Everyone who was on the helicopter perished, including Kobe's 13-year-old daughter Gianna, the pilot and six friends of the Bryant family.
Kobe Bryant Biography and Beyond
Now that you have some information about Kobe Bryant's biography, you should have some perspective on how important he was to the sport of basketball, his family and his fans. Has this expanded your interest in learning more about basketball as a whole? If so, explore 21 basketball facts to slam dunk your sports knowledge.