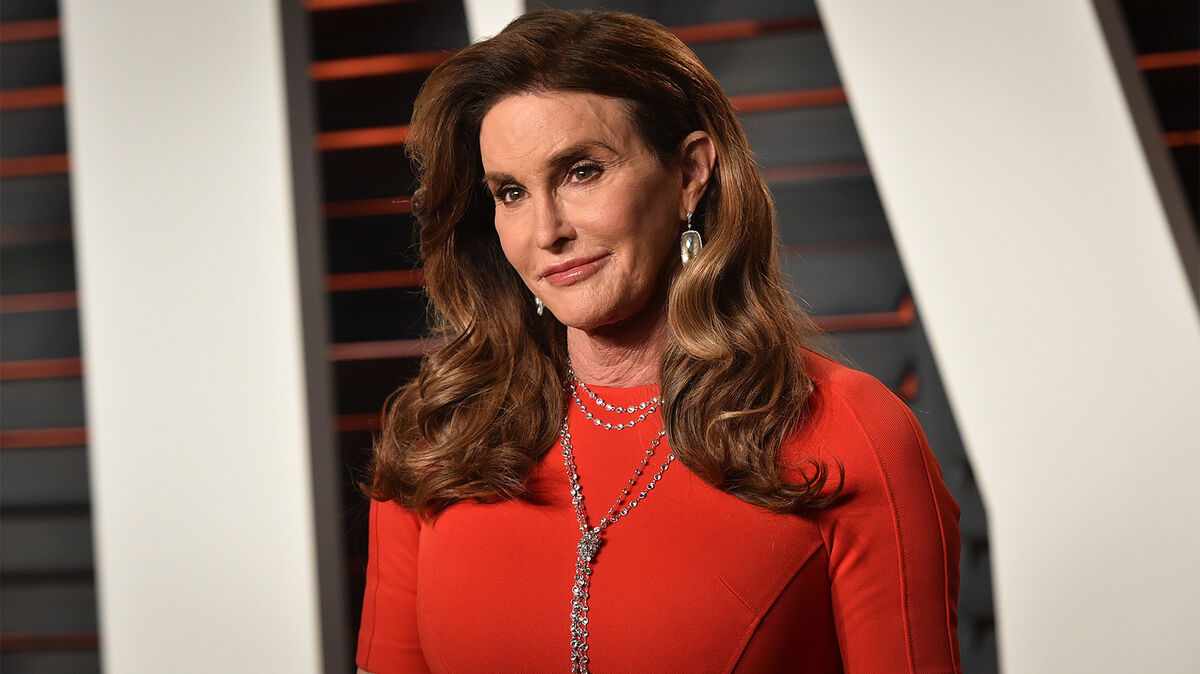 One of the most famous athletes of the 1970s, Bruce Jenner (born 1949) won the gold medal in the decathlon in the 1976 Olympic Games. Jenner was married three times and had several children in the decades that followed. After a long and successful career in sports and entertainment, in 2015 Jenner came out publically as a transgender woman and changed her name to Caitlyn Jenner. Later, she underwent sex reassignment surgery.
Born in Mount Kisco, New York on October 18, 1949, Bruce Jenner was the second of four children of William Jenner, a tree surgeon, and Estelle Jenner. It would be no surprise to Jenner's parents that their son would excel at athletics; William Jenner had competed in the U.S. Army Olympics in Nuremberg, Germany, in 1945, and won a silver medal in the 100-yard dash. Jenner's grandfather had run in the Boston Marathon several times. Jenner told an interviewer in Ability magazine, "By the time I turned two, I'd already developed a big chest, wide shoulders, and boundless energy."
Encountered Difficulties in School
While Jenner's innate athletic talent led to success on the playground, classroom work came far less easily to him because he was dyslexic. People with this learning disability have trouble reading, spelling, and expressing themselves. Jenner explained to the Ability interviewer that while coping with this disability was hard enough, what made school even harder was that he felt that everyone else was so much better at it than he was. "My biggest fear was going to school," he recalled. "I was afraid the teacher was going to make me read in front of the class, and I was going to look bad. I lost enthusiasm for school and I flunked second grade."
Fortunately, in fifth grade, Jenner discovered something he was good at. His teacher had all the students run and timed them to see who was fastest. Jenner was the fastest student in the school. He liked the positive response he got. Because he could excel in sports, "Sports became my little niche in life."
Focused on Personal Strengths
By the time he started high school Jenner's family had moved to Newtown, Connecticut. At Newtown High Jenner was on the basketball, football, and track teams. He was also a three-time water skiing champion in the Eastern States competition, and was New York's all-state pole vault and high-jump champion. His all-around talent, however, was viewed as a liability by some. Jenner told Greg Garber of the Hartford Courant that he once overheard his football coach saying, "He's the best punter, but he's also the best center. How's he going to snap it to himself?" The praise felt good, Jenner said, but the comment also turned him off from team sports. "Teams could only let you down. In individual sports, it was just me."
Although Jenner's grades were not very good, he was eager to go to college. The Vietnam War was raging and, as he told Garber, "I was getting kind of scared. In those days, you got drafted if you didn't go to college." At the last minute, he received a football scholarship to Graceland College in Iowa, and accepted it. However, he wasn't able to play after an injury his freshman year put him on the sidelines; while blocking a punt, he tore the medial collateral ligament in his knee, had surgery, and was put in a cast. "I thought sports were over for me," he later told Garber.
Fortunately, Jenner was wrong. Although no longer on the football team, 16 months after his knee injury he was playing basketball and training on the school's track. In 1970 he competed in his first decathlon—a two-day competition in ten different track and field events—and not only won, but broke the school record, set by his roommate, Mike Maddox. In the Biographical Dictionary of American Sports, James D. Whalen wrote that this collection of running, jumping, and throwing events "is the most grueling and comprehensive test of strength, skill, speed, and endurance in athletic competition." Jenner was fortunate in the fact that his coach at Graceland, L. D. Weldon, was not only familiar with the decathlon, but had also coached Jack Parker, who won the bronze medal at the 1936 Olympics.
Qualified for 1972 Olympic Team
Jenner, intrigued by the challenge of the decathlon event, began seriously training. Within a year, he attended the trials for the U.S. Olympic team. No one expected him to make the team; only the top three athletes in the country would be selected and Jenner was an unknown. After the first day of trials, Jenner, in 11th place, still did not appear to be a likely prospect. On the second day, with three events to go, he had climbed to tenth place. After completing the pole vault, he advanced to seventh place, and his javelin throw propelled him to fifth place. In order to make the team, he had to beat the athlete in third place by 18 seconds in the 1500 meters. Jenner set a personal record, beating the competition by 21 seconds, advancing to third place, and making the team.
"It is still the biggest athletic thrill of my life," Jenner recalled of making the team. "Never, ever in a million years did I think I'd be competing in the Olympics." At the 1972 Olympics, held in Munich, Germany, he came in tenth.
In December of 1972 Jenner married his college sweetheart, Chrystie Crownover, a minister's daughter. For the next four years Chrystie Jenner worked as a flight attendant while her husband concentrated on training, hoping to get another chance at the Olympics. He trained hard, often eight hours a day, and sold insurance on the side. In 1974 and 1976 he won the Amateur Athletic Union decathlon. In 1975 he won the Pan-American Games. Because of these successes, he was chosen for the 1976 U.S. Olympic team.
In the Encyclopedia of World Sport, David Levinson and Karen Christensen pointed out that Jenner had a perfect physique for the decathlon. "Most really good decathletes are remarkably similar in size," they wrote. "Today's average height/weight for world-class decathletes is 1.88 meters/88 kilograms (6 feet, 2 inches/195 pounds), exactly Bruce Jenner's statistics."
Brought Home 1976 Olympic Gold Medal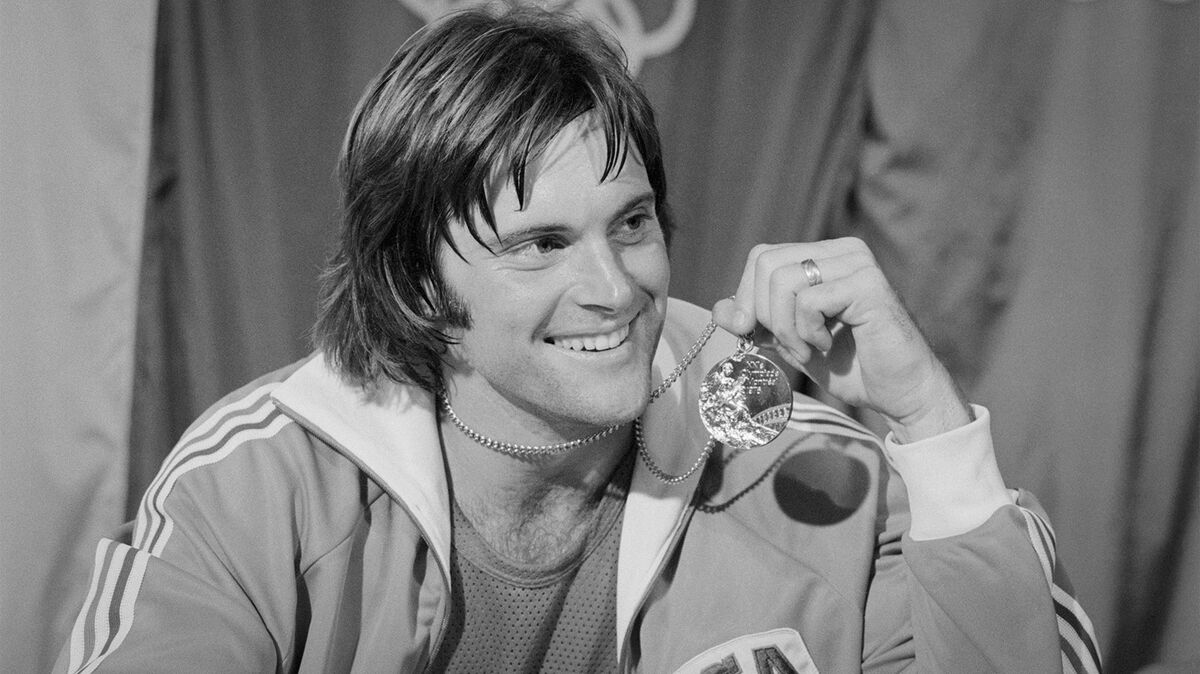 Jenner was expected to win at the 1976 Olympics, held in Montreal, and he didn't disappoint his fans. His strategy was to stay within 200 points of the leader's score by the end of the first day, when the 100-meter dash, long jump, shot put, high jump, and 400-meter dash were held. After these events, Jenner had amassed a total of 4,298 points— only 35 points behind the leader, West Germany's Guido Kratschmer. On the second day, Jenner's strongest events were held: the 110-meter hurdles, discus, pole vault, javelin, and 1500-meter run. By the eighth event, he had an unshakable lead; there was no way any other athlete could catch up with his score. He set a personal record in the 1500 meter run, the final event of the decathlon, and overall, set a decathlon world record of 8,618 points for the ten events.
After the gold medal win, Jenner didn't plan to compete anymore and, in fact, left his vaulting poles in the Olympic stadium because he knew he was done with his track career. He told Garber, "I retired that day. I had to give up too much to get there, lifewise. I knew it was the last hurrah." For Bruce Jenner, medals ceased to become his focal point after the 1976 Olympics.
In addition to his Olympic accolades, Jenner was named Associated Press Athlete of the Year and received the Sullivan Award for the best amateur athlete in the United States. Fellow decathlete, Bill Toomey had won the gold at the 1968 Olympics. He was quoted by Whalen as saying, "It takes a decathlon athlete to truly appreciate what Jenner has done. It was total artistry, a beautiful composition. He was hungry, extremely motivated."
Earned a "Spectacular Living"
After the Olympics Jenner was the most popular athlete in the United States. Capitalizing on his fame, as well as his good looks, he made more money from winning a single event than any other athlete had before him, as he was widely sought after for commercials, promotions, and public appearances. As Garber commented, he "has made a spectacular living simply being Bruce Jenner." Jenner appeared in movies, on television, was a sportscaster with ABC-TV, and co-authored two books, Decathlon Challenge: Bruce Jenner's Story (1977) and Bruce Jenner's Guide to Family Fitness (1978). He later explained to Garber, "I looked at it like a business. I made decisions based on the long term. I didn't want to be up there just until the next name came along."
Jenner and his wife, Chrystie, were considered the "All-American couple," according to Ralph Hickok in A Who's Who of Sports Champions. Often in the public eye, they were both involved in Jenner's promotional activities and appearances, and were featured in a book titled Lifestyles of the Rich and Famous. Unfortunately, the couple's high profile came at too high a cost to their relationship. When they divorced in 1980 they received almost as much publicity as Jenner had for winning the decathlon. They had two children.
In 1981 Jenner married Linda Thompson, a former beauty-pageant winner and ex-girlfriend of singer Elvis Presley. Jenner and his second wife also had two children, and divorced after five years.
By the late 1980s Jenner's success and fame had caught up with him. He told an interviewer on the Longevity Network Web site that his sudden exposure to the public had unnerved him. "I was surrounded by tele-prompters as a TV sportscaster, and I found myself suddenly thrown into a glass fishbowl as a celebrity and American hero. What I was hiding was that I had the same mindset as the nervous dyslexic schoolboy hiding from my teacher." Although he retained his upbeat public persona, his private life was in disarray. "In 1990, you would have found me living in a one-bedroom Los Angeles bungalow, my sink piled high with dirty dishes and my living room decorated with a dried-out Christmas tree. My main source of income was from public speaking jobs—at which I always wore my best attire—an out-of-style 1976 tuxedo." In an interview for Pathfinder.com, Jenner summed up that period by saying, "I was drifting. I had worked really hard and didn't have much to show for it. But everything turned around the day I met Kris."
Found Strength to Bounce Back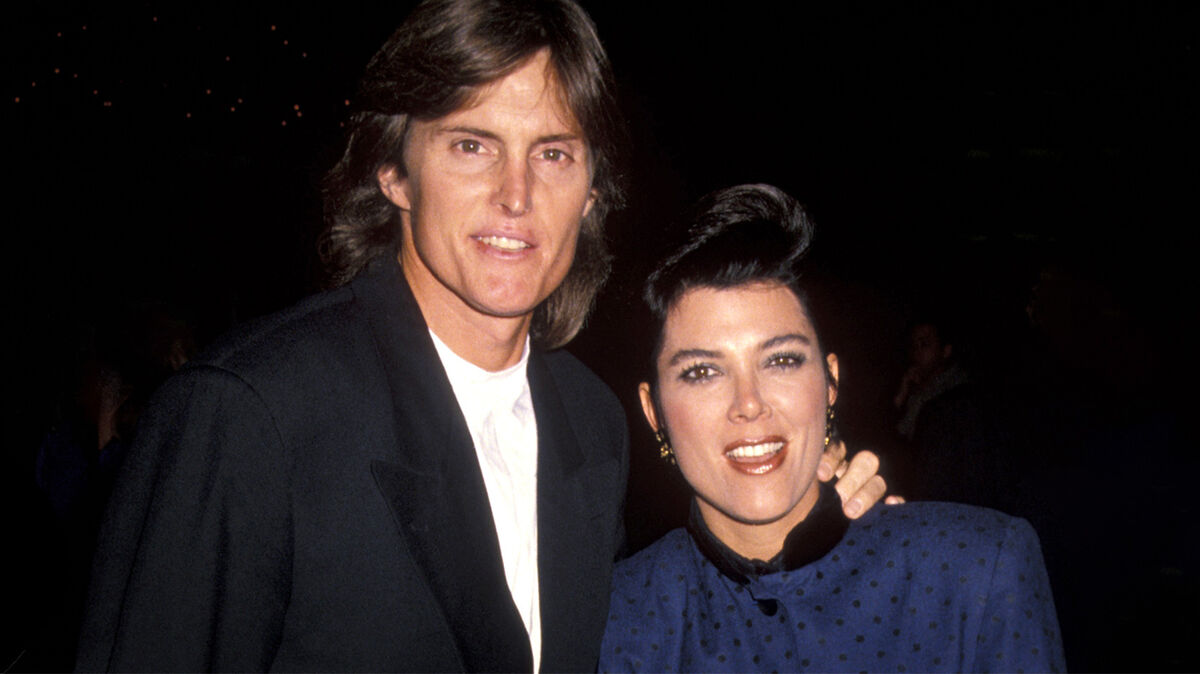 Jenner met Kris Kardashian in 1990, and five months later they were husband and wife. Since that time they have added several children to the Jenner family, for a total of ten -"kind of a Brady Bunch deal," Jenner explained to Garber. Kris Jenner became the moving force behind a new family conglomerate that included their infomercials ("Super Fit with Bruce and Kris Jenner"), exercise machines, and Jenner's aircraft sales company. They also produced a video, Women's Self-Defense and Fitness Program. Meanwhile, Jenner continued to work as a motivational speaker for corporate audiences, spreading his message on "How to Compete Successfully in Life and in Business." According to promotional literature, the Jenners sold more than $450 million of fitness-related products by the late 1990s.
Jenner's business activities allowed him to remain in the public eye long after his Olympic moment. The subject of a CD-ROM game titled Bruce Jenner's World-Class Decathlon, he also authored the book Finding the Champion Within (1997). As he admitted to Garber, "Nobody has milked one performance better than me—and I'm damned proud of it. It completely amazes me how this whole thing turned out." Although he retired from running after his win in 1976, Jenner continued to be active and involved in a variety of sports. He was often seen riding his mountain bike in the hills near his California home or on the golf course. A commercially ranked pilot, Jenner piloted his own jet and also raced cars in Grand Prix events.
Despite the many avenues he pursued in his adult life, Jenner has remained a well-respected athlete. Inducted into the National Track and Field Hall of Fame, he is also represented in the Olympic Hall of Fame. On the Sports Stars USA Web site, Jenner commented: "I love life, and I want to live it! Activity, variety and the next challenge around the bend and my ten kids—keep me excited and inspired. I wouldn't have it any other way."
Keeping Up With the Kardashians
That challenge took the form of a long-running television show about Jenner's unique family and lifestyle. In 2007, the reality television series Keeping Up with the Kardashians aired for the first time. The show focused on the lives, relationships and adventures of the blended family headed up by Bruce Jenner and Kris Kardashian, along with their friends, significant others and colleagues. An instant reality-show sensation, the show continued airing for many years. The show is slated to end after a 20-episode 2021 series. Jenner and Kardashian separated in 2013 and divorced in 2014.
Coming Out as Caitlyn Jenner
In 2015, Bruce Jenner came out to the public as a transgender woman at the age of 65. The world first met Caitlyn Jenner during the summer of 2015. She appeared on the June 2015 Vanity Fair cover and discussed her identity as a transgender woman in a televised 2020 interview. Before the end of that year, she legally changed her name and gender, in preparation for sex reassignment surgery, which took place in 2017. In 2015, Caitlyn Jenner was recognized at the ESPY awards with the Arthur Ashe Courage Award.
From 2015-2016, she starred in an E! network reality show focused on her gender transition. Rather than being a high-drama show, as was the case with Keeping Up With the Kardashians, this program focused on how Caitlyn's large family adjusted to her gender transition, as well as Caitlyn's own experiences relative to her gender identity. During this time, she emerged as a spokesperson for the transgender community. In 2017, Caitlyn Jenner published her autobiography, The Secrets of My Life.
Speaking Out for Transgender Rights
Following her sex reassignment surgery, Caitlyn Jenner quietly became involved in the political arena, lobbying for transgender rights. In particular, she spent time lobbying Washington, D.C. legislators to put a stop to the military's ban on transgender service members while also putting protections in place for members of the transgender community who serve the country.
Caitlyn Jenner's net worth is estimated to be approximately $100 million. Of course, this is based on wealth accumulated throughout her entire career, not just her earnings since publically coming out as a transgender woman.

Biographical Dictionary of American Sports, edited by David L. Porter, Greenwood Press, 1988.
Encyclopedia of World Sport, edited by David Levinson and Karen Christensen, ABC-Clio, 1996.
Hickok, Ralph, A Who's Who of Sports Champions, Houghton Mifflin, 1995.
Further Reading: Periodicals
Vanity Fair, June 1, 2015.
Hartford Courant, January 5, 2000.
"Bruce Jenner," Sports Stars USA, http://www.sportsstarsusa.com/ (January 3, 2001).
"Bruce Jenner Interview," Ability, http://www.abilitymagazine.com... (January 3, 2000).
"Olympic Heroes: Bruce Jenner," Pathfinder.com, http://www.pathfinder.com/ (December 27, 2000).
"Seeking Olympic Gold," Longevity Network, http://www.longevitynetwork.co... (January 3, 2001).
Updated by Mary White