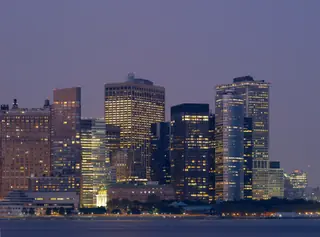 Paris Whitney Hilton was born in New York City, New York on February 17, 1981. Her parents are Richard Howard Hilton and Kathy Hilton.
Here are a few interesting facts about Paris Hilton:
She is an heiress to the huge Hilton hotel and real estate empire.
Paris has three siblings: Nicholai Olivia Hilton, Barron Hilton, and Conrad Hughes Hilton.
Her great-great-grandfather emigrated from Norway when he was 10 years old.
Paris is a model, actress, singer, songwriter and fashion designer.
She has appeared in the television show The Simple Life, written her autobiography, was in the film House of Wax, and put out an album titled Paris.
She formed her own record label, Heiress records, to release her album.
She is known for her blond hair, blue-colored contact lenses, and for saying and having clothes that read, "That's Hot."
She planned five parties for herself for her 21st birthday. They were in Hollywood, Las Vegas, London, New York, and Tokyo.
Paris has five dogs: three Pomeranians named Dolce, Prince, and Sebastian, and two Chihuahuas named Bambi and Tinkerbell the Dog.
She has had her share of boyfriends. She has been paired with Leonardo DiCaprio, Rob Mills, Deryck Whibley (singer), Jamie Kennedy, Simon Rex, Oscar De La Hoya (boxer), Nick Carter (Backstreet Boys) and Ingrid Casares (nightclub owner).
She was a cheerleader in high school; but, never graduated and got her G. E. D. instead.
Paris wears a size 11 shoe; and, since many designers don't make shoes that large, she has them specially made for her.
She enjoys playing poker and golf.
Paris Hilton is an interesting young woman about whom several interesting facts are known.