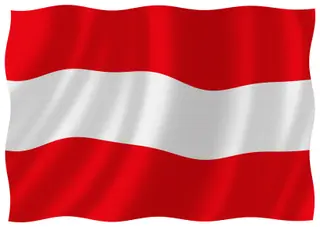 You may know all the lines from your favorite Schwarzenegger movies, or you may have followed him as he ran for governor of California, but how much do you really know about your favorite star?
Birth Place of Arnold Schwarzenegger
Arnold Schwarzenegger was born in a small village in Thal, Austria on July 30, 1947. His full name is Arnold Alois Schwarzenegger, and his parents were Gustav Schwarzenegger and Aurelia Jadmy. His father was a World War II veteran, and the police chief of their town.
His family was Roman Catholic, and he grew up in an extremely strict household. Schwarzenegger was one of two children—he had an older brother by the name of Meinhard Schwarzenegger. In later interviews, Schwarzenegger has expressed that his father clearly favored Meinhard, and as a result he did not have a good relationship with his father. Despite this barrier between his father and him, Schwarzenegger was very close with his mother.
Growing up, Schwarzenegger had a happy childhood. He played a lot of sports throughout his youth, such as baseball and soccer. However, he really became committed to weight lifting.
He was first introduced to the sport by his soccer coach, and he became serious about bodybuilding when he was fourteen. When Schwarzenegger was seventeen, he officially began his competitive career as a bodybuilder.
This was against both the wishes of his parents—his father wished for him to become a police officer, and his mother was hoping that he would go to trade school. Yet, Schwarzenegger was inspired by the sport, and believed he could be successful at it. In fact, Schwarzenegger was so dedicated to it that he would break into the gyms when they were closed on weekends because he didn't want to miss a workout.
In 1965, Schwarzenegger joined the Austrian army. At the time, there was a requirement for one year of service in the army for all eighteen year old Austrian males. During this year, Schwarzenegger left the army during basic training to participate in the Junior Mr. Europe contest of 1965. He won this contest, and thus did not regret the consequence of army jail for a week that followed.
After this contest, he was voted the best built man of Europe. This is what ultimately made him famous. Because of his win, he was able to attend the NABBA Mr. Universe contest in London. Although he didn't win the contest, he placed second.
After he placed second, one of the judges took notice of Schwarzenegger and offered to train him. Although Schwarzenegger couldn't afford to move into an apartment in England, the judge offered Schwarzenegger a place at his house. Additionally, he focused on improving his leg definition, which was the main reason why he lost the NABBA competition. In 1967, Schwarzenegger clinched first place. He was the youngest Mr. Universe ever.
In 1968, Schwarzenegger moved to the United States. Although he spoke a little English, he was far from fluent. However, he wanted to become an actor. He trained at a gym in California, and became good friends with some individuals throughout Hollywood. He continued competing in bodybuilding contests, and won the Mr. Olympia title in New York seven different times.
Schwarzenegger's ultimate dream was to become an actor. He worked on improving his English with a tutor, but his accent was still a barrier in the auditions. However, he finally got his big break when he was chosen to play Hercules for the movie, Hercules in New York. He wasn't even credited by his own name in the movie, and instead was credited as "Arnold Strong." Thus, his acting career began.