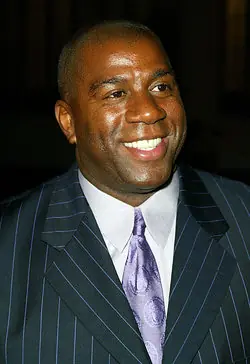 Basketball fans and others in the country are aware that Magic Johnson is infected with the HIV virus.
Magic Johnson Tested Positive for HIV
Magic Johnson went in for a physical before the 1991-1992 National Basketball Association season. The result of that physical was finding out that he had HIV. Therefore, the answer to when Magic Johnson tested positive for HIV is 1991. On November 7, 1991, he officially announced that he would be retiring due to his condition.
Many people immediately thought that Magic Johnson was a homosexual, since humans had tended to associate HIV with homosexual or bisexual behaviors. Just to note, anyone can contract HIV.
At first, Johnson said he did not know where the HIV came from, but later admitted that he had slept with a number of women during his career as a basketball player.
Although he had officially retired, Johnson was still voted to play in the 1992 NBA All-Star Game and the 1992 Summer Olympics. Indeed, he did go on to the court and play the game.
Johnson has been living with HIV since 1991; but he could have had the disease before that time and just did not know. As of 2013, he was 54 years old. If you look at a list of people who have had HIV, you will see that not too many of them make it to the half-century mark. Johnson has been able to take medications on a daily basis to help prevent the disease from killing him.