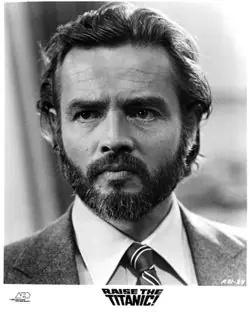 Richard Jordan was an award-winning stage and screen actor. He died on August 30, 1993 at the age of 56. He had a brain tumor. Before he died he did a lot with his life and his career.
Richard Jordon's Early Years
Jordan was born in New York City to a prominent judge on the U.S. Supreme Court. He was born Robert Jordan but changed his name when he began acting to avoid confusion with another actor.
His early years were spent at top-notch prep schools, where he first became interested in acting. He went on to become a student at Harvard University.
His experiences in school plays led him to summer stock, and he continued to develop his talent in the Drama Club at Harvard.
By the time he graduated from Harvard, Jordan had chosen a career as an actor, and he quickly rose through the ranks to become a well-known actor on Broadway.
Beginning with his debut in 1961, he worked with many other famous actors and directors and appeared in over 100 New York stage productions. Thus, before the time he died, he had made a real mark on the theater world.
Jordan supported theater productions all over the city of New York and elsewhere, helping found the Gotham Arts Theater and working with off-off-Broadway productions near and far.
By the mid-1960s, as television became ubiquitous in American homes, Jordan was able to make the transition smoothly from stage to screen. He worked on numerous TV programs and made his first film in 1971.
For the remainder of his career, he was best known for complex, interesting characters in a variety of productions, both onscreen and onstage. His final film appearance was in the movie Gettysburg in 1993, which was the last movie he made before his death.