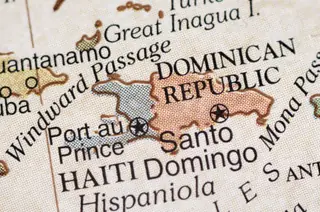 Sammy Sosa comes from the Dominican Republic where he was born on November 12, 1968. He is officially registered with a birthplace of San Pedro de Marcoris, although technically he was born in the small town of Consuelo nearby. A famous retired right fielder for U.S. Major League Baseball (MLB), Sammy Sosa is known for his years spent playing for the Texas Rangers, Chicago White Sox, and Baltimore Orioles.
Sosa started his baseball career with the Texas Rangers in 1989, but was quickly traded to the Chicago White Sox a month later.
Sammy Sosa's career was sometimes shadowed with allegations of cheating and drug use: he was caught with a corked bat (against MLB rules) in 2003, and fell out of favor with his fans and teammates for a period of time afterward.
Sosa signed back on with the Texas Rangers, his original team, in 2007, with a minor league contract. Sosa's career was marked with milestones:
He is the leading home run hitter for the Chicago Cubs, hitting 545 home runs just during his time with them.
He is the fifth man in history to hit 600 regular season home runs.
He has hit a home run against every active team in Major League Baseball.
In 2008, although he'd announced he was headed into retirement, Sosa instead came forward as a free agent but remained unsigned. In 2009 Sosa's name was included on a list of players who had tested positive for performance-enhancing drugs. Sosa refused to comment even though he had previously testified before Congress that he had never injected himself with performance-enhancing drugs.
Sosa became eligible for induction into the Baseball Hall of Fame in 2013 and looked forward to his induction, but he has so far not received enough votes to be elected into the Hall of Fame.