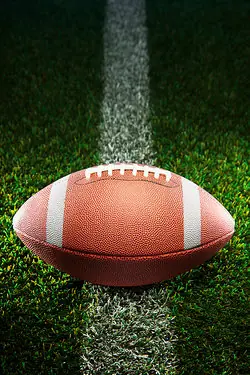 Sports fans everywhere may be interested in the life history of football star Warren Moon. This biography begins with his early life and continues to explain how his football career evolved.
The biography of Warren Moon begins with his birth and childhood:
Warren Moon, given name Harold Warren Moon, was born in Los Angeles, California on November 18, 1956.
He had six siblings, all of whom were girls, and he was the middle child.
Moon's father passed away when he was just seven years of age from liver disease which he suffered due to drinking excessively.
When he was very young, Moon became obsessed with football and he continued to be obsessed with the sport straight into high school.
During high school he made up an address in order to attend a high school out of his school district simply because they had a better football program.
After graduating from high school, Warren Moon played football in college where he was scouted and picked up by the Edmonton Eskimos, a team in the Canadian Football League.
He played football in Canada from the years to 1979 through 1983.
During his time spent playing for the Canadian Football League, Moon played as the quarterback for the Edmonton Eskimos, and successfully led the team to five Grey Cup victories. This is the equivalent of winning the Super Bowl in the United States.
Warren Moon Comes to the US
In 1984, Moon transferred from the Canadian Football League in Canada to the National Football League in the United States.
His impressive performance led him to be picked up by the Houston Oilers and he became their opening quarterback.
During his time in the NFL, Warren Moon has been married twice and suffered much racial hatred from fans of the teams he was on when the team was not doing well.
Throughout his NFL career history he has played on a number of teams. The teams and the years for which he played for them are:
Houston Oilers from 1984 through 1993
Minnesota Vikings from 1994 through 1996
Seattle Seahawks from 1997 through 1998
Kansas City Chiefs from 1999 through 2000
The year 2000 was the last year that Moon played football for the NFL because he retired.
During his career as a football player, Moon has had many great accomplishments:
He was the only African American quarterback to be inducted into the Hall of Fame for Canadian football and the Hall of Fame for pro football for the NFL in the United States.
He was inducted into the Hall of Fame in Canada in 2001 and that was followed by an induction into the Hall of Fame in the United States in 2006 after he had retired from playing the game.
Moon also holds the record for being the oldest quarterback in the NFL to have completed a pass of more than 400 yards in a game and for throwing five touchdowns in a single game.
Although Moon has officially retired from playing the sport of football, he has not separated himself from it entirely. Today Moon is a football commentator working side by side with Leigh Steinberg. Leigh has not only been a friend to Moon throughout his entire football career, but he was also his agent. Today they work together as broadcasters in California for Leigh's own show, Leigh Steinberg Sports and Entertainment.