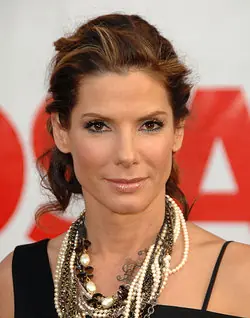 Even though you probably already know some information about Sandra Bullock, an incredibly famous celebrity, Sandra Bullock's biography also contains some details that might help you better understand her life.
Sandra Bullock was born on July 26, 1964, in Arlington, Virginia to John W. Bullock, an American voice teacher, and Helga D. Meyer, a German opera singer.
Acting was ingrained in Bullock from the time that she was very young, as she and her younger sister traveled on the road with her parents. She also frequently participated in the children's chorus of any of her mother or father's shows.
During her time in high school, she did appear in some theatrical productions. However, at that point, she was still a regular high school student who happened to be involved in the theatre program.
Like many students, she went on to attend college immediately after graduating high school. She went to East Carolina University. However, before she could finish, she decided that it was time to really throw herself into the field of acting. Therefore, she quit school and headed to the Big Apple to become an actress.
Achieving Celebrity Status
She got her start working in off Broadway productions. People were quite impressed with her skills; therefore, producers and directors began to seek her out.
She appeared in some smaller roles in movies and television, as well as some independent films. Sandra burst onto the Hollywood scene with the 1994 film Speed. Since then, she has become a very productive actress with a film biography that includes films such as:
While You Were Sleeping
Two If by Sea
A Time to Kill
Wrestling Ernest Hemingway
In Love and War
Speed 2: Cruise Control
Hope Floats
Making Sandwiches
Practical Magic
The Prince of Egypt
28 Days
Miss Congeniality
Miss Congeniality 2

The Lake House
Infamous
Premonition
The Proposal
The Blindside
Extremely Loud & Incredibly Close

The Heat

Sandra Bullock has not just acted in movies since she arrived on the scene. She has also been a writer, producer, and director of several films.
Most recently, she won the award for best actress at the Golden Globe Awards, Academy Awards, and the Screen Actors Guild Award for her outstanding performance in The Blindside.
Personal Life of Sandra Bullock
Fans constantly crave to know what is going on in their favorite celebrity's personal life, whether he or she is a Hollywood rebel or a model citizen, the latter of which best describes Sandra Bullock.
Bullock is well known for her marriage to Jesse James; however, she is more well known for what came to surface five years after their marriage. Rumors came out that James had been cheating on Bullock for pretty much their entire relationship. As it turns out, James had been unfaithful to his wife. On June 28, 2010, their divorce was finalized.
Before this fiasco came to light, Bullock and James had been planning to adopt a baby. At first, people were not sure what would become of this process. However, Bullock announced that she would continue the adoption of little Louis Bardo Bullock. Bullock and her son now live in Texas.