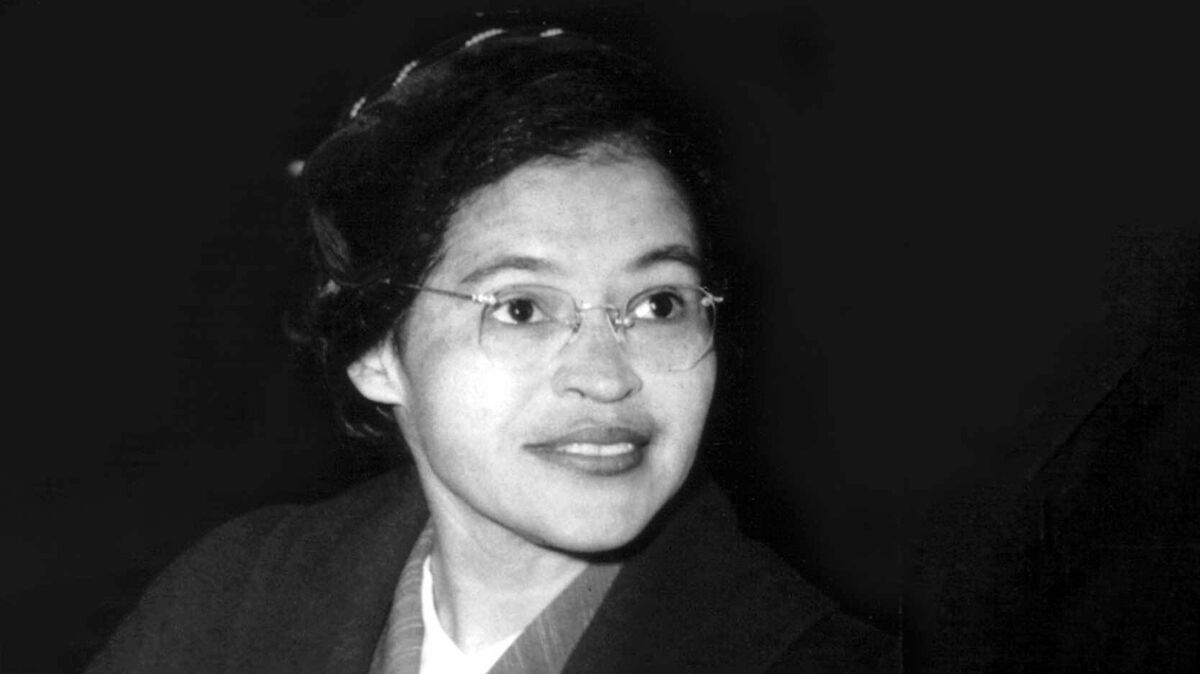 While many people know Rosa Parks for taking a stand on a Montgomery, Alabama bus, this Rosa Parks timeline is chock-full of fighting injustices. Explore the timeline of Rosa Parks from her birth to achievements and death.
Though she was affectionately known as "the mother of the civil rights movement," Rosa Parks didn't realize she was destined for greatness when she was born on February 4th in Tuskegee, Alabama, to James and Leona McCauley. In truth, her childhood was similar to most children, but her sense of justice started early with her time spent picking cotton with her grandparents, who were slaves. However, it's said that Rosa Park's strong sense of racial justice was instilled by her grandparents.
In 1919, she started the Pine Level segregated school before going to Miss White's Montgomery Industrial School, then Alabama State Teachers College to complete her high school education. However, in 1929, Rosa Parks dropped out in her junior year to meet family obligations. She continued her education to graduate from high school in 1933.
1932: Marriage to Raymond Parks
Rosa Parks met the love of her life in the spring of 1931, one Raymond Parks. Though she considered him "too white," he proposed to her on the second date, according to the Library of Congress. A barber, Raymond was already part of the National Association for the Advancement of Colored People (NAACP) when the two married in December 1932. The couple remained together until his death from throat cancer in August of 1977.
Well before her famous stand against the racial injustices on the bus in Montgomery, Alabama, Rosa Parks joined the NAACP. Her husband Raymond had already been active in the group because of the Scottsboro boys. She later became the secretary to E.D. Nixon, the president of the chapter. During her time as secretary, she tirelessly worked to investigate cases, helped establish the Committee for Equal Justice for the Rights of Mrs. Recy Taylor, and attended a training seminar.
1955: Montgomery Alabama Bus Incident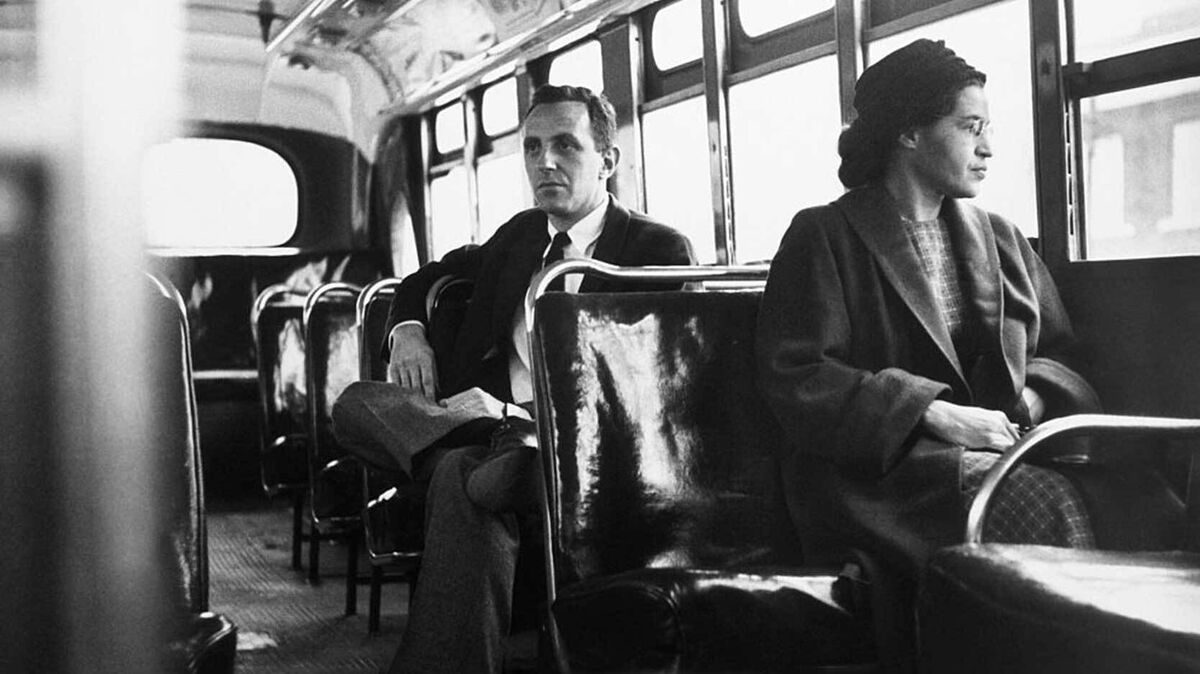 On December 1, 1955, Rosa Parks earned her name in the history books as the first lady of civil rights by refusing to give up her seat. Though Parks wasn't the first and had a history with this driver, her arrest helped the NAACP to showcase the mistreatment of Black Americans.
Park's arrest sparked a nation and led to the Montgomery bus boycott. The boycott was successful in getting the movement for Black equality started. She worked tirelessly in the boycott efforts coordinating carpools and speaking. However, this led to hardship in Park's life as both she and her husband were out of work.
Due to her role in the Alabama bus boycott, the lives of Rosa Parks and her family were constantly threatened, and she was unable to find work. Therefore, Rosa and her husband made the decision to move to Detroit. Here she was able to find work at the Detroit Stockton Sewing Company until 1964. A 1960 Jet magazine article also revealed the struggles the "Boycott Heroine" was facing.
1963: March on Washington
Along with Martin Luther King, Jr. and other prolific Black leaders, Rosa Parks took part in the March on Washington in August of 1953. Unlike Martin Luther King and his famous I Have a Dream speech, Parks was not asked to speak, but she was recognized during a tribute.
1965: Secretary to John Conyers
Given her prolific activism and political views, Rosa Parks caught the eye of Senator John Conyers and was asked to become his secretary. For over 20 years, Conyer and Parks worked together to foster change not only in America but globally. She achieved many great things, like marching for equal voting rights and witnessing the signing of the Voting Rights Act.
In 1979, Parks was awarded the honor of the NAACP Spingarn Medal. This medal was awarded to her for her courage in standing up against injustice in Montgomery, Alabama. The following year, she was awarded the Martin Luther King Nonviolent Peace Prize from the NAACP.
1987: Established the Rosa and Raymond Parks Institute for Self Development
In an effort to improve the development of youth and seniors alike, Parks founded the Rosa and Raymond Parks Institute of Self Development with cofounder Elaine Eason Steele. To this day, the foundation works to build practical living skills through hands-on training.
1992: Wrote Autobiography
In 1992, Rosa Parks authored her autobiography, Rosa Parks: My Story, where she talked about the civil rights movement and her life. However, this is not the only book she would publish. In 1994, she also published Reflections, sharing her faith and values. You can read a few Rosa Parks quotes to get an idea of how powerful her words are.
1996-1999: Received Presidental Medal of Freedom and Congressional Gold Medal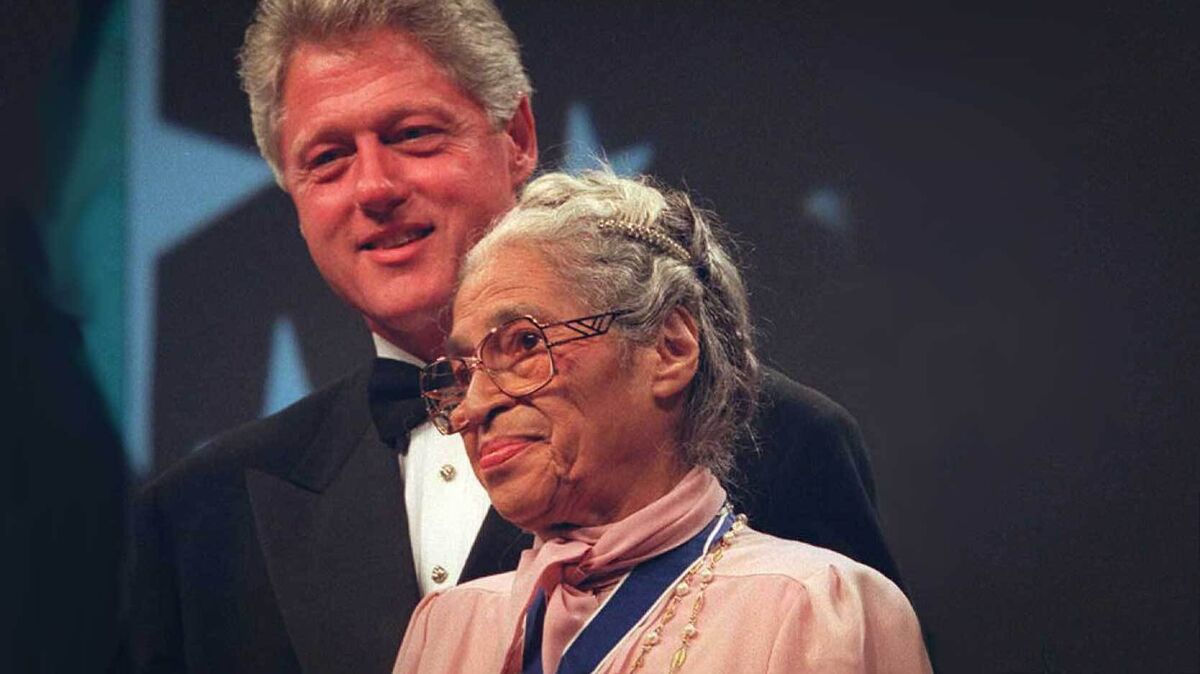 In September of 1996, Rosa Parks was honored by President Bill Clinton with the Presidential Medal of Freedom for her stand in Montgomery, Alabama. However, she was unable to attend the ceremony. She was also bestowed with the Congressional Gold Medal in June of 1999.
2005: Death of Rosa Parks
On October 25th, Rosa Parks died in her Detroit home at the age of 92. Surrounded by close friends, she died of natural causes.
Rosa Parks Timeline: Civil Rights Hero
While Rosa Parks is most well-known for refusing to give up her seat on a Montgomery, Alabama bus, she was a quiet, serene woman that fought for equal rights long before and long after. She worked alongside civil rights leaders and activists to ensure the equal treatment of Black Americans. Learn more about Rosa Parks through fun facts.