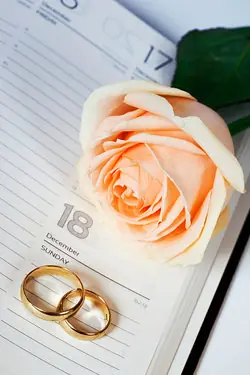 Paige Hemmis has been married twice. Because of all the headaches in planning her first wedding, Paige decided to start a wedding planning business. She started Simply Elegant Weddings in 2001.
Page Hemmis was first married to Russell Hemmis. They divorced in 2005. After the trouble of planning her own wedding, weddings became Paige's business. She became very successful and even had some of the weddings she planned featured in Los Angeles Magazine, Inside Weddings, and Modern Bride.
As she was involved with weddings, Hemmis naturally got involved in helping people find and buy their first house. Her desire to help people turned into another business, Rent to Own Investments. The company buys homes, renovates them, and sells them to first time home buyers.
Hemmis remarried in 2015. Her second marriage is to Jason Short, a singer in an Australian pop-opera group ARIA. The wedding was aired in a prime-time television special on the Hallmark Channel on June 22, 2015.
Paige Hemmis is one of those people who believe anything is possible. Her can-do attitude has enabled her to be successful in many endeavors.
While in college, she became an Emergency Medical Technician.
After that, she got a job with Iwerks Entertainment, where she became the company's international manager. Her duties included planning huge corporate social events. You can see that this experience prepared her for the wedding planning business later.
Hemmis taught herself all the skills she needed to know to renovate homes.
When she needed tools for her renovation projects, she auditioned for the television show Monster House which aired Christmas of 2003. She appeared on the show, won the tools, and got the attention of the producers of Extreme Makeover: Home Edition which airs on ABC. She began hosting the show in 2004.
Paige Hemmis is the spokesperson for Habitat for Humanity and Keep America Beautiful. She started Tuff Chix, Inc. in 2005 providing tools made for women, and released a book called The Tuff Chix Guide to Easy Home Improvement.