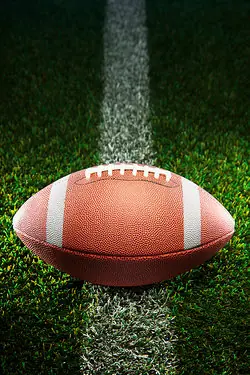 The name of Donte Stallworth's father is not public record. However, there is a man who is widely thought to be Donte Stallworth's father... but there simply is no proof whether this is true.
Naming Donte Stallworth's Father
While we do not know exactly who Donte Stallworth's father is, we do know one man that probably isn't Donte Stallworth's father, despite a popular belief to the contrary.
Wide receiver Donte Stallworth is often connected to another wide receiver, John Stallworth, who played in the NFL in the 1970s.
While the two have the same name, and it's often stated that they are father and son, there actually does not seem to be any relation between them. Since no publicity has ever mentioned the relationship, it doesn't seem to exist. A similar answer can be given for a second rumor that the two are uncle and nephew.
John Stallworth and Donte Stallworth
John Stallworth, the man who many believe is Donte Stallworth's father, was born in 1952 and played as a wide receiver for the Pittsburgh Steelers for fourteen seasons. Veteran of four Super Bowls, he had an impressive record and was a two-time MVP for the Steelers. He is best known for a 75-yard catch in Super Bowl XIII, which tied the score and led to the Steelers' win.
Donte Stallworth, born in 1980, has been a wide receiver for the Baltimore Ravens, and was recently drafted by the New Orleans Saints. Stallworth has had a fairly impressive record, and as of 2013 holds the Super Bowl record for career average per catch and single-game average.
While Stallworth doesn't seem to share any genes with the other Stallworth wide receiver, he was a high school teammate with fellow NFL players Onterrio Smith, C.J. Wallace, and Paris Warren. All three are veterans of Grant Union High School in Sacramento, California.