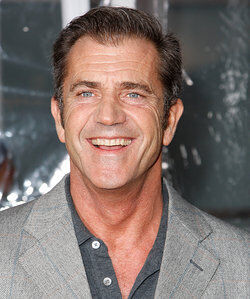 Mel Gibson has been the subject of both acclaim and criticism throughout the years.
Mel Gibson was born on January 3, 1956, in Peekskill, New York to Anne Patricia and Hutton Gibson. He was raised in a large Irish Catholic family. In fact, he was the sixth of eleven children to be born to his parents. Gibson has avoided the spiritual wasteland component of Hollywood, and has remained a devout Catholic to this day.
During the earlier years of his life, he received an education by the Congregation of Christian Brothers at a Catholic college in New South Wales. In 2004, he directed the film The Passion of the Christ, which is a tribute and a testimony to both his religious upbringing and his current belief system.
Early on in his life, Gibson dove into the world of acting, as he studied at the Australian National Institute of Dramatic Art. He was known in Australia before he was really well known in the United States for his acting career. However, in 1984, he appeared in the Mark Rydell film entitled The River. After this performance, Gibson became very well accepted and received in the acting atmosphere.
He has starred in a laundry list of films; however, some of the most famous titles include:
Hamlet
Tequila Sunrise
Lethal Weapon 2
Bird on a Wire
Forever Young
Maverick
Braveheart
Ransom
Conspiracy Theory
What Women Want
The Patriot
Edge of Darkness
The Year of Living Dangerously
Lethal Weapon
Mel Gibson is not just an actor. He has had his fair share of time in both the producing and directing world, where he achieved particular acclaim and recognition for The Passion of the Christ starring Jim Cavaziel, in which the final hours of Jesus Christ's life are recounted according to the scriptures. As with any religiously or politically charged film, he received both great praise and great criticism.
Mel Gibson as a Controversial Figure
People who have intense religious or political views often become the topic of chatter and buzz, particularly in Hollywood. Gibson has often become the center of controversial issues, whether they are related to his political views or just because he is not afraid to put himself out there.
Examples of the controversy in his life include:
Gibson was accused of domestic violence charges by his girlfriend Oksana Grigorieva.
In 1991, Gibson was accused of making anti-homosexual comments. However, he has since recanted these statements and said that it was a mistake.
Gibson has been accused of making various cruel racial comments from time to time.
It has been widely reported in the media that Gibson has struggled with alcohol problems throughout the years.
Whatever Gibson's motivation is for how he acts in his personal life, it does seem that he appears in the news quite frequently for his comments, remarks, and actions.
Personal Life of Mel Gibson
Gibson's biography also includes a relationship with Oksana Griogrieva. However, before that, he had been married to Robyn Denise Moore for 26 years. They were divorced in 2006. Together, the couple had six sons and one daughter. Gibson later had another daughter with Oksana Grigorieva.