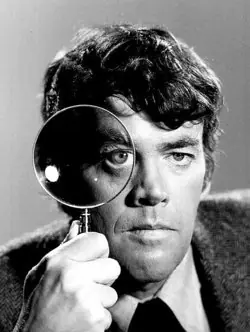 Jim Hutton was a famous movie and television actor from New York. He was an emerging Hollywood star in the 60s, becoming extremely popular with teen audiences and considered to be the successor to Jimmy Stewart.
On June 2, 1979, two days after turning 45, Jim Hutton died at Los Angeles New Hospital. The cause of death was liver cancer, which Hutton had been diagnosed with just two months earlier.
He didn't live to see his son, Timothy Hutton, win a Best Supporting Actor Academy Award the following year for his role in the movie Ordinary People. Timothy thanked Jim in his acceptance speech and dedicated his award to Jim.
Childhood and Early Years of Jim Hutton
Jim Hutton was born on May 31, 1934, in Binghamton in New York. When he was born, his legal name was Dana James Hutton. During his childhood, he enjoyed sports and playing games with his friends.
When he was a young man, he joined the United States Army. He was sent to Germany. While he was in Germany, Hutton continued to pursue his interest in acting. He performed live theater while he was in Germany. During one of his performances, an American film director was in the audience. This film director, Douglas Sirk, recognized the passion and talent of Hutton's performance. He recruited Hutton to begin work in Hollywood.
Hutton's Early Career in Hollywood
One of the major hurdles that Jim Hutton had to work through in Hollywood was his height. At approximately six feet and five inches, he was tall for Hollywood. However, he managed to book roles despite this slight disadvantage.
Hutton's first major role in Hollywood was on the television series, The Twilight Zone. He co-starred with another up-and-coming actor, Rod Taylor, in an episode that aired in 1959.
After that episode, Hutton's next major break was in a college student film. This college student film, Where the Boys Are, was released in 1960. It helped Hutton gain popularity with the young adults and teenage audience. He acted in the movie with Paula Prentiss.
After the success of Where the Boys Are, Paula Prentiss and Jim Hutton began to film a number of movies together. This was partly because the pair worked well together, and partly because Prentiss was an unusually tall actress. She was approximately five feet and ten inches. Thus, she matched up well with tall Jim Hutton.
At the end of 1960, he starred with Prentiss in the movie, The Honeymoon Machine. The movie was based on the Broadway play, The Golden Fleecing. The plot of the movie concerns three men who attempt to win the game of roulette, using a United States Navy computer. Hutton played the role of Jason Eldridge.
After The Honeymoon, Hutton next starred in Bachelor in Paradise. He co-starred in this movie with Bob Hope and Lana Turner. The film was a romantic comedy and was nominated for an Academy Award for Best Original Song. Bob Hope was also nominated for a Golden Globe for Best Actor.
In 1962, Hutton appeared in the film, The Horizontal Lieutenant. One of his big hits was in 1966 when he starred in Walk, Don't Run. The movie was a remake of a 1943 movie, The More the Merrier. The movie was the last feature film in which Cary Grant appeared.
In 1968, Hutton appeared in a John Wayne film, The Green Berets. In this film, Hutton played the character of "The Scrounger." After this film, Hutton appeared in another John Wayne film, Hellfighters. He played the role of Greg Parker.
During the seventies, Hutton worked almost exclusively in television. He appeared in made-for-television movies, and he also played the title character on a television crime show Ellery Queen.
Hutton was briefly married twice and had two daughters as well as his son, Timothy.