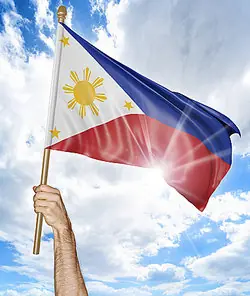 There are a number of different memorable people that are renowned for literary ability; however Graciano Lopez Jaena is a man that is well known and respected for a variety of achievements. Jaena is recognized as being an integral part of the Philippine Revolution. This revolution, which is also known as the Tagalog War, helped to release the Philippines from Spanish rule. Graciano Lopez Jaena helped to spur this revolution with his variety of literary works that helped to create the need and desire for independence. Jaena along with two other propagandists are instrumental for their works with the Filipino people.
Although Graciano Lopez Jaena is considered to be one of the greatest orators in Filipino history, Jaena was a man who came from very humble beginnings.
He was born into a poor family with a mother that worked as a seamstress and a father that worked as a repairman. His parents sent him away to study at a seminary where Jaena aspired to become a doctor. Jaena would attempt to pursue medical studies at a local university but was unfortunately denied admission because his current school did not offer a Bachelor's degree.
Jaena was, however, able to obtain a position as an apprentice at the San Juan de Dios Hospital, but was not able to keep it because his parents could no longer afford to send him to school. Jaena would later return home to practice medicine in the local communities.
While practicing medicine, Jaena became very displeased with the quality of life that many of his patients had to endure. Jaena's displeasure with the injustices that many of his patients faced was the beginning of a new life for him in many ways.
Graciano Lopez Jaena Was Seeking Justice
Graciano Lopez Jaena subsequently become very well known for addressing the injustices that occurred amongst the Filipino people. His first attempt at addressing problems in local society was through a story entitled "Fray Botod."
This story made reference to the less-than-kind ways of the local priests. Although no one could prove that Jaena wrote the story, he received many threats to his life as a result of his ridicule of the unholy ways of the local priests.
Likewise, while continuing to provide medical services to the local community, Jaena also discovered that many people were dying at the hands of the local mayor. When Jaena refused to testify that the deceased individuals died of natural causes, he was threatened again and decided to move to Spain to escape potential harm.
Upon arriving in Spain, Jaena would eventually become a very well-known advocate for Filipino issues. He and two other men, Jose P. Rizal and Marcelo H. del Pilar would become the main propagandists speaking out for Filipino reform. Thus, the biography of Graciano Lopez Jaena is one of a man who was committed to changing the way in which the Filipino population was treated.
Jaena was known to publish a number of literary works that challenged the status quo. One of his most popular works included the "La Solidaridad," which was a newspaper that played a very significant part in the propaganda movement that helped lead to the Philippine Revolution.
In addition to being a very prolific and effective writer, Jaena was also known as a very fiery orator. Jaena was very well known for inspiring the propaganda movement with his speeches, which helped to move the Filipino people to demand change. Thus, in many ways, Graciano Lopez Jaena can be credited with helping to spur the movement that would lead to the Philippine Revolution, which would eventually allow the Philippines to get out from under Spanish control and gain its independence.