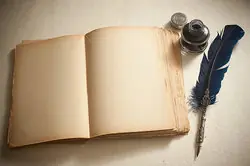 The biography of Francisco Baltazar highlights the life of a very important person in Filipino history. Baltazar was a very influential poet and orator and many consider him to be the Filipino William Shakespeare. He is widely known by his pen name Francisco Balagtas. While there are a number of Filipino poets and writers who have gained success, Baltazar is considered to be one of the premier poets of his culture. His many pieces of literature and poetry have had a tremendous influence on Filipino culture and he is still highly regarded within the culture as very instrumental literary figure.
Francisco Baltazar was born on April 2, 1788 in Bigga, Bulacan in the Philippines. He was the youngest of four children. As a young child Baltazar displayed an interest in writing poetry and he displayed great potential. He won a number of awards and accolades for some of his pieces such as "Ama ng Balagtasan." He was even featured on the front cover of a local magazine in recognition of his outstanding writing talent.
Later, Baltazar's family moved to Manila and he became employed as a houseboy in Manila for his aunt. His family in Manila would provide the funding for Baltazar to study different subjects, such as philosophy and humanities at a university. He graduated with a number degrees including Crown Law, Humanities and Philosophy.
This foundation set the stage for Baltazar to become a great success as a poet.
Francisco Baltazar became a very well-known and highly regarded poet not only because he had a gift for words but also because he associated with individuals who helped him hone his craft.
Two people that would influence Baltazar's development as a poet were:
Dr. Mariano Pilapil who helped Baltazar develop his writing style.
José de la Cruz, one of the most famous poets from the Tondo district of Manila, challenged Baltazar to always produce quality work.
As Baltazar developed his writing style, he would submit his pieces to a number of different venues in order to continue improving his writing, while simultaneously gaining status as a quality poet and debater.
An 1835 move to Pandacan, a district of Manila, would prove to be very important for Baltazar's life and his poetry. While in Pandacan he met and fell in love with a young lady named Maria Asuncion Rivera, who would eventually become the muse of all his future works.
Although Baltazar loved Maria, he was not able to have her because another suitor named Mariano Capule. Capule used his power and money to have Baltazar imprisoned in 1835 so that he could marry her instead of Baltazar. While imprisoned, Baltazar wrote "Florante at Laura," which was a poem based on his personal circumstances regarding his love for Maria and the deception of another male suitor. Upon his release from prison in 1838, Baltazar published "Florante at Laura," and it was considered by many to be his best work.
Legacy of Francisco Baltazar
When considering the biography of Francisco Baltazar it is very important to acknowledge his legacy as one of the best Filipino poets in history. Baltazar is also known for writing his poems in Tagalog instead of Spanish to show resistance to Spanish rule.
While his poetry was very influential, Baltazar would also hold other prestigious positions, which included being appointed as the translator of the courts, serving as assistant to the Justice of the Peace and serving as Major Lieutenant.
There is irony to the success that Baltazar achieved as a poet. Baltazar renounced his gift for writing by stating on his deathbed that he did not want his children to follow in his footsteps and become poets, as it caused him much suffering in his life and the life of his family. He even went as far to say that it would be better for them to cut off their hands then to pursue a profession as a writer.
Despite Baltazar's renunciation, he is highly regarded as a poet and writer and there is school named after him as well as a plaza and a park which feature the names of the characters in "Florante at Laura" as street names.