Women have made remarkable contributions to the field of medicine since the beginning of human existence. However, once women around the world were permitted to graduate from medical schools, their accomplishments became more influential and far-reaching. Take a look at the first female doctors around the world and what they did to put their names in the history books.
First North American Female Doctors
North American women were becoming doctors even before they were permitted to vote. As countries like Canada and the United States grew, women made huge leaps in the field of medicine.
Elizabeth Blackwell (United States)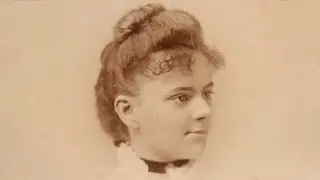 Dr. Elizabeth Blackwell was the first woman to earn a medical degree in the United States in 1847. She was born in England but raised and educated in New York City. Together with her sister Dr. Emily Blackwell, she founded the New York Infirmary for Women and Children, which was the first American hospital completely staffed by women. Elizabeth served as the director of the hospital, while Emily served as a surgeon.
Jennie Kidd Trout and Emily Stowe (Canada)
Dr. Jennie Kidd Trout and Dr. Emily Stowe were classmates at Toronto School of Medicine, admitted by special arrangement due to their sex. Both were harassed and demeaned at the school, leading to Emily's refusal to sit for the final exam. Dr. Trout earned her degree in 1871 and Dr. Stowe received her certification in 1880, making them the first and second women to practice medicine in Canada.
Dr. Matilde Montoya became the first female Mexican physician in 1887 after beginning her career as a midwife at the age of 16. She received her degree in surgery and obstetrics from the Escuela de Medicina de México (today called Facultad de Medicine of the National Autonomous University of México). Her accomplishments made her a hugely influential figure in Mexican feminism and equal rights.
First Central American Female Doctors
The 19th century was a period of political and racial strife all over the world, and Central America was no exception. Despite the challenges of the times, women in Central America rose to the occasion and joined their male counterparts in medical offices and surgical rooms.
Laura Martínez de Carvajal (Cuba)
Dr. Laura Martínez de Carvajal became the first Cuban female doctor when she graduated from the University of Havana in 1889. She and her husband, Dr. Enrique López Veitía, both worked as ophthalmologists. They collaborated on both their practice and ophthalmological research.
Andrea Evangelina Rodríguez Perozo (Dominican Republic)
Dr. Andrea Evangelina Rodríguez Perozo graduated from medical school in 1909 as the first woman in the Dominican Republic to earn a medical degree. During her career, she pushed for sex education in school, advocated for poor mothers and children and established vaccination clinics across the Dominican Republic. She faced government persecution and police brutality for her activism in the feminist movement. Dr. Rodriguez was imprisoned and tortured in 1947 and died several days later.
María Elisa Rivera Díaz and Ana Janer (Puerto Rico)
Classmates Dr. María Elisa Rivera Díaz and Dr. Ana Janer are both considered the first female doctors in Puerto Rico. Dr. Díaz was the first Puerto Rican woman to graduate medical school from the Women's Medical College of Baltimore with highest honors. After graduating medical school in 1909, both women established successful medical practices in Puerto Rico.
First South American Female Doctors
While men dominated the medical world in South America for centuries, South American women were beginning to add their names to the roster. Many female doctors in South America began practicing before the end of the 19th century, paving the way for generations to come.
The first woman doctor in Brazil was Dr. Marie Durocher, who moved to Brazil with her family from Paris at the age of eight. In 1834 she earned her medical degree from the Medical School of Rio de Janeiro. Dr. Durocher practiced medicine for over 60 years and was the only female member of the Academia Nacional de Medicina for 50 years.
Ana Galvis Hotz (Colombia)
Dr. Ana Galvis Hotz was educated at the University of Bern in Switzerland, where her mother was from. She graduated in 1877, making her not only the first female doctor from Colombia but also the first female doctor from all of Latin America. She was a frontrunner in the field of gynecology when she returned to practice in Colombia.
While Dr. Hotz was not permitted to attend university in Chile, Dr. Eloísa Díaz was able to enroll in the school of medicine at Universidad de Chile when a law was passed just a few years later. She was the first South American woman to earn her medical license in 1887. Dr. Díaz worked as School Medic Supervisor of Chile for more than 30 years.
First African Female Doctors
As the influence of Western medicine came to Africa, more and more women became medically trained to serve their communities. Many of the first female doctors in Africa were trained abroad, but their influence in African countries led to the establishment of over 160 medical schools across the continent.
Jane Elizabeth Waterston (South Africa)
Born in Scotland, Dr. Jane Elizabeth Waterston moved to South Africa as a missionary teacher. She was later one of the first women admitted to the London School of Medicine and received her medical license in 1880. Dr. Waterston spent the remainder of her life and career providing medical care and advice to the poor communities in South Africa.
Dr. Mary de Sousa was an Indian-Kenyan doctor born in Bombay and trained in Mumbai at Grant Medical College in 1914. She moved to Kenya to practice medicine with her husband, Dr. Alex Caetano Lactancio. Dr. de Sousa was a strong influence for African doctors following in her footsteps, including Dr. Ng'endo Mwangi, the first Kenyan-born female doctor in 1961.
Tewhida Ben Sheikh (Tunisia)
Dr. Tewhida Ben Sheikh was the first female doctor in Tunisia. She earned her medical degree in 1936 and spent her career championing women's medicine, particularly in the area of family planning. Dr. Ben Sheikh is featured on the 10-dinar banknote of Tunisia in tribute to her accomplishments.
First European Female Doctors
Many of the first medical schools in the world can be found in Europe. Both men and women who have been trained as doctors were trained in European universities and schools of medicine. Keep reading to learn more about the groundbreaking work of the first European female doctors.
Dorothea Erxleben (Germany)
Dr. Dorothea Erxleben became the first woman ever to earn a medical license in 1754, nearly one hundred years before Elizabeth Blackwell became a doctor. Her interest and pursuit of the study of medicine was scandalous in 18th century Germany, and much of her education came from her father, who was also a doctor. After fighting to be admitted to the University of Halle, Dr. Erxleben earned her degree and spent her life encouraging other women to rise above their social status and become educated.
While Lovisa Åhrberg was never formally trained as a physician, she is known as Sweden's first female doctor. It was not possible for women to study medicine during Åhrberg's lifetime, and she was mainly trained through traditional folk-healing practices. After being investigated for quackery (fraudulent healthcare), Åhrberg was permitted to practice medicine and perform surgery. The first Swedish woman to earn a medical degree was Karolina Widerström in 1880, one year before Åhrberg's death.
Elizabeth Garrett Anderson (United Kingdom)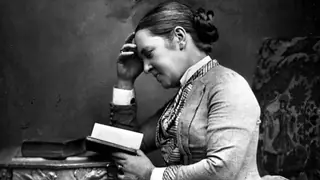 Dr. Elizabeth Garrett Anderson became Britain's first female doctor in 1865, but her accomplishments didn't end there. Women were not allowed to practice medicine in British hospitals so Dr. Anderson started her own practice. She established herself during the cholera outbreak in England, founded the New Hospital for Women and Children and the London School of Medicine for Women (where she served as the dean) with Sophia Jax-Blake, and became the first female mayor in England when she was elected mayor of Aldeburgh.
First Asian Female Doctors
The first recorded Asian woman in medicine is Jang-geum, a Royal Physician in 16th century Korea. However, many prominent Asian women have followed her example in the centuries since.
Nadezhda Suslova (Russia)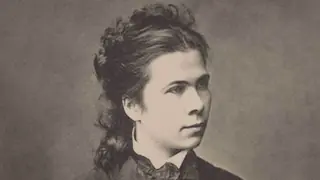 Dr. Nadezhda Suslova graduated from Graz Medical University in 1867, making her the first Russian woman to earn a medical degree. She specialized in gynecology and pediatrics and practiced in Erismann and St. Petersburg. Toward the end of her life, Dr. Suslova provided free medical care in the slums of Alushta.
While women had been practicing Eastern medicine for centuries in Japan, Dr. Ogino Ginko became the first woman licensed to practice Western medicine in 1885. She worked in gynecology and obstetrics in Tokyo and opened the Ogino Hospital in Yushima. Later in her life, Dr. Ogino practiced in Hokkaido before returning to her hospital in Tokyo.
Anandi Gopal Joshi and Dr. Kadambini Ganguly (India)
Both Dr. Anandi Gopal Joshi and Dr. Kadambini Ganguly graduated from medical school in 1886 (Dr. Joshi from Woman's Medical College of Pennsylvania; Dr. Ganguly from Bethune College), making them India's first female doctors. Dr. Joshi was married to her husband at the age of nine, and Dr. Ganguly struggled to raise her eight children alongside her schoolwork, but they both managed to complete medical school with their husbands' blessings. The doctors are revered in Indian medical history.
First Australian and Oceanic Female Doctors
The Oceanic countries were a hotspot of colonial conflict and surging medical needs. Women in Australia and New Zealand rose to meet the challenge, as did other Oceanic women later in the 20th century.
Constance Stone (Australia)
In 1888, Dr. Constance Stone earned her medical degree from the University of Trinity College in Toronto after being refused entry to the University of Melbourne. Dr. Stone began her career in London before returning to practice in Australia. She was the first woman to register with the Medical Board of Victoria and founded the Queen Victoria Hospital with her sister, Dr. Grace Stone, in 1899.
Emily Siedeberg (New Zealand)
Unlike many women of her time, Dr. Emily Siedeburg was encouraged by the men in her life to become a doctor. Her father in particular supported her career, and in 1896 Dr. Siedeburg was the first woman to graduate from medical school in New Zealand. She served as Medical Superintendant at St. Helens Hospital for over 30 years.
Perhaps better known as the first female Speaker of the Parliament of Fiji (2014-2018), Dr. Jiko Luveni was also the first woman doctor in Fiji. She was trained in dentistry at the Fiji School of Medicine and graduated in 1967 as the first Fijian woman to earn a medical degree. She worked for the Ministry of Health and then the United Nations Population Fund for 15 years before being appointed Minister of Health in 2008.