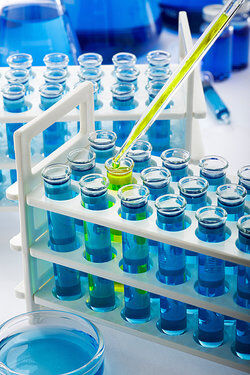 There are many prominent Filipino biologists who have made and are making contributions in their fields of study. The following list of famous Filipino biologists contains the top 14.
Because of their work, research, and inventions, these biologists have made it to the top of the list of famous Filipino biologists:
Angel C. Alcala
Benjamin D. Cabrera
Pedro B. Escuro
Edgardo Gomez
Bienvenido O. Juliano
Milagrosa R. Martinez
Evelyn Mae T. Mendoza
Baldomero Olivera, Jr.
Eduardo Quisumbing
Asuncion Raymundo
Reynaldo A. Tabada
Carmen Velasquez
Benito S. Vergara
Prescillano M. Zamora
Angel C. Alcala worked for the conservation of tropical marine resources and invented artificial coral reefs that are to be used for fisheries in Southeast Asia. He is known for his research of Philippine amphibians and reptiles which led to the addition of 50 new species.
Benjamin D. Cabrera has been involved in medical parasitology and public health and has published over 100 scientific studies. He has developed innovative drug treatments for mosquito-borne diseases. He earned the Philippine Legion of Honor for his work with filariasis, a parasitic disease. He also worked on controlling Ascariasis, a human disease caused by a parasitic roundworm.
Pedro B. Escuro has achieved fame as a plant breeder. He developed high-yield varieties of C4 rice that was hardy against disease and pests. His varieties are high quality rice and have good flavor.
Edgardo Gomez researches marine ecosystems and is a well-know marine biologist. His work on coral reefs led to saving the true giant clam from extinction.
Bienvenido O. Juliano has spent much of his life improving the grain quality of rice. He made the rice more economical and more nutritious. He developed a method of evaluating grain quality and is a senior consultant for the Philippine Rice Research Institute.
Milagrosa R. Martinez is a pioneer in the field of micro-algaculture. Milagrosa researched in the field of phycology and studied nostoc commune and chlorella.
Evelyn Mae T. Mendoza has performed research in plant biochemistry, particularly in the makapuno phenotype of coconut and the nutritional worth of certain legumes indigenous to the Philippines, cassava, and sweet potatoes. She also studied the resistance of certain plants to pests or disease.
Baldomero Olivera, Jr. has conducted research in the fields of molecular biology and biochemistry and he has isolated key DNA enzymes. His discovery of Conus peptides may lead to drugs for pain and nervous system disorders.
Eduardo Quisumbing is an authority of Philippine plants. He has published numerous papers, many concerning medicinal plants, like orchids. He has received many awards, like the Distinguished Service Star (botany) and the Diploma of Merit (Orchidology).
Asuncion Raymundo is a researcher into the chemistry of natural products. She applied biotechnology and microbial genetics to agriculture of the Philippines. She is an Academician of NAST, the National Academy of Science and Technology, and is on the advisory group of science and technology to the Office of the President.
Reynaldo A. Tabada has made contributions in air pollution and water resources. This was namely assessing the environmental impact of pollutants from thermal power plants that use coal, the effects of heavy metal emissions and hydrogen sulfide from geothermal plants on vegetation, and assessing the nitrogen and phosphorus in Laguna Lake.
Carmen Velasquez has studies parasites and their hosts in the fish, or fish parasitology. She discovered 32 species and one genus of digenetic trematodes on fish populations. She also discovered two new trematode species on birds and five on mammals. She also discovered a parasitic copepod and two new species of nematodes.
Benito S. Vergara is an expert on the flowering response of rice to photoperiodism and physiology. His research has led to improvement of deep water rice, rice that is tolerant to floods and cold temperatures, and increased production.
Prescillano M. Zamora has done work on the xylem elements of vascular plants. His research on ferns has led to the discovery of additional species. He has also contributed to the conservation of natural resources and environment policy research.