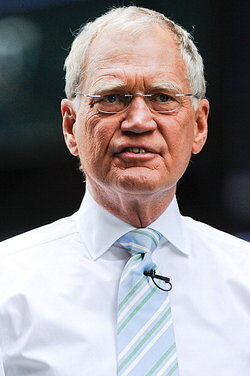 David Letterman's first wife was Michelle Cook. However, like many celebrity marriages, it ended in divorce. Michelle Cook was not David Letterman's only wife.
David Letterman's first wife was Michelle Cook. She was Letterman's college girlfriend and they were married in 1968. After college, Cook encouraged Letterman to move to Los Angeles and pursue a career in entertainment. She supported him while he started his career in comedy.
Letterman and Cook were married for a period of nine years before getting divorced in 1977.
Letterman's Subsequent Relationships
David Letterman has had a notoriously complex love life. After divorcing Michelle Cook, he had a long-term relationship with a woman named Merrill Markoe, who worked on the show and would later become the head writer. He then became involved with Regina Lasko in 1986, who would be his girlfriend for 23 years. Lasko also worked on Letterman's show. Lasko and Letterman had a son, Harry, in 2003. Lasko finally became Letterman's second wife in March 2009.
Not long after he married Lasko, there was a scandal. Letterman had been cheating on Lasko with a number of staffers and others in a secret love nest above his offices at CBS. The boyfriend of one of his lovers, Stephanie Birkitt, attempted to blackmail Letterman over the affair, so David made the gesture of revealing his infidelity on air and subsequently worked hard to save his marriage.
David Letterman the Show Host
David Letterman is a long-standing late-night television show host and comedian. His show, the Late Show with David Letterman, was a popular late night comedy and variety show and was in fierce competition with the Tonight Show with Johnny Carson, and later Jay Leno, as well as competition to such shows as Late Night with Conan O'Brien. Letterman retired from the Late Show in 2015 and was succeeded by Stephen Colbert.