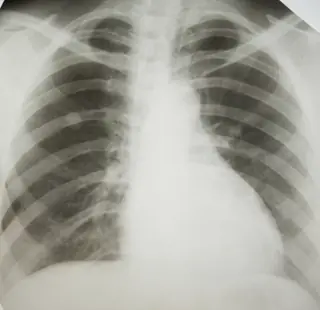 Paul Newman, actor and all around good guy, died from lung cancer on September 26, 2008 at the age of 83. He had retired from acting during the prior year because of his health problems; however, he was a private man and kept his illness to himself.
Smoking was not thought of as being dangerous in the 1950s and 1960s and many television shows and movies showed characters smoking.
Newman reportedly stopped smoking many years before his death, but the threat of cancer remained.
Paul Leonard Newman was born in Shaker Heights, a suburb of Cleveland, Ohio on January 26, 1925. His father ran a sporting goods store and his mother was a homemaker and worked in the store at times.
He started acting in school plays but did not develop a love for it at the time. In high school he played football and wanted to play professionally. He attended college for a while before enlisting in the Navy Air Corps. His hopes of being a pilot were dashed when it was found out that he was color blind. Instead, he was a radio operator and served in the Pacific during World War II.
In 1946 he went to Kenyon College in Ohio with an athletic scholarship. He got kicked off the team after getting into trouble and changed his major to theater. He did summer stock after leaving college, and soon met and married Jacqueline Witte. After his father's death, they ran his business, and relocated to Connecticut after his brother starting running the store. There, he attended the Yale School of Drama.
He next tried his luck in New York, studying at the famous Actor's Studio. He made his Broadway debut in "Picnic" in 1953, and there he met Joanne Woodward. Since he was happily married, no romantic relationship developed. "Picnic" ran for 14 months, which was a great financial help to Newman as his family now included two children.
His first film, The Silver Chalice, was not very good, and so he returned to Broadway and played in "The Desperate Hours." During the run of this award winning play, his third child was born. Newman also appeared in "Sweet Bird of Youth" which starred Geraldine Page, with whom he would later star in the film version.
Movies and Other Interests
Newman had roles on television and played in a few movies before landing the role of Brick in Cat on a Hot Tin Roof opposite Elizabeth Taylor. This was a very strong performance and showed that he could portray complex characters, and not just be cast for his handsome face.
The Long Hot Summer was the first time he acted with Joanne Woodward. The couple wed in 1958 after Newman's divorce was finalized.
Movies he played in during the next ten years included:
Sweet Bird of Youth
Exodus
The Hustler
Hud
Cool Hand Luke
In 1968, he directed his wife in Rachel, Rachel which earned four Academy Award nominations.
When he worked on the film Winning he became interested in driving race cars, which developed into a life-long passion. His next movie was the very popular Butch Cassidy and the Sundance Kid in 1969.
His career continued with much success. He received seven Oscar nominations, but no wins, until the Academy gave him an honorary award in 1986, for his contributions to film. The following year he won the Oscar for Best Actor in The Color of Money in 1987.
Newman was a supporter of several charities in his lifetime. In the early 1980s, he started a food company which made salad dressing. This changed into Newman's Own, a company whose profits are all donated to charity, and included other sauces and snacks. Later he established the Hole in the Wall Camps, which gave children with life-threatening illnesses a free holiday.
Still continuing to act, he won an Emmy for his role in the television miniseries "Empire Falls" in 2005.