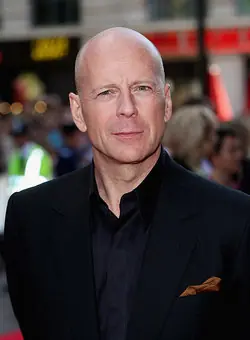 Studying Bruce Willis' biography will give you insight into the personal life of this famous actor, as well as how he got started in the business and how his fame has blossomed since then.
Early Years in the Spotlight
Bruce Willis was born on March 19, 1955, in Idar-Oberstein, West Germany to David and Marlene Willis. However, when he was just two years, the entire family moved to the United States, where his father was originally from. It was here that Willis started attending high school in New Jersey where he found his love for acting.
He acted in school productions and he was a member of the drama club during his time there. He did not go immediately into college; however, he did return to school several years later when he enrolled in the drama program at Montclair State University. Some individuals finish their entire drama degree, while others hear a calling to the working world before their formal education is completed. Willis was of the later group.
In 1984, Willis appeared in an episode of Miami Vice and then spent the next five years starring on the sitcom Moonlighting. Throughout the next few years, the world of acting really started to respect him, as they saw that he had a range of acting skills and was quite talented in his roles.
The middle to end of the 1980's brought him great success in terms of film as well, as he achieved great acclaim in Blind Date, Sunset, and Diehard. Bruce Willis became a household name at this point. Since then, he has gone on to star in a plethora of films in a wide variety of genres.
Some of his notable appearances include his roles in:
Color of Night
The Fifth Element
Breakfast of Champions
Armageddon
Friends
The Whole Nine Yards
Ocean's Eleven
Ocean's Twelve
Sin City
The Late Show with David Letterman
Live Free or Die Hard
Perfect Stranger
Chances are, you have seen at least a couple of these films or shows, as they are so incredibly popular in the movie domain.
He has received several nominations and awards for his work, including having been honored with a star on the Hollywood Walk of Fame in 2006.
Personal Life of Bruce Willis
Bruce Willis was married to Demi Moore for just under 13 years, and they had three daughters - Rumer, Scout LaRue, and Tallulah Belle. Twenty two year old Rumer has appeared in some film roles, and is known particularly by the younger crowd in Hollywood.
In Moore was present when Bruce Willis married Emma Heming on March 21, 2009, Clearly, amicable relationships have been preserved amongst all of the parties involved.
Willis has also come to the center of attention as far as politics and religion have been concerned, particularly in the case of politics. While he has appeared at Republican conventions, it appears that he does not necessarily consider himself a Republican. He has not really made explicit remarks about what he does believe, but rather, he makes explicit - and slightly ambiguous - remarks about what he does not believe.