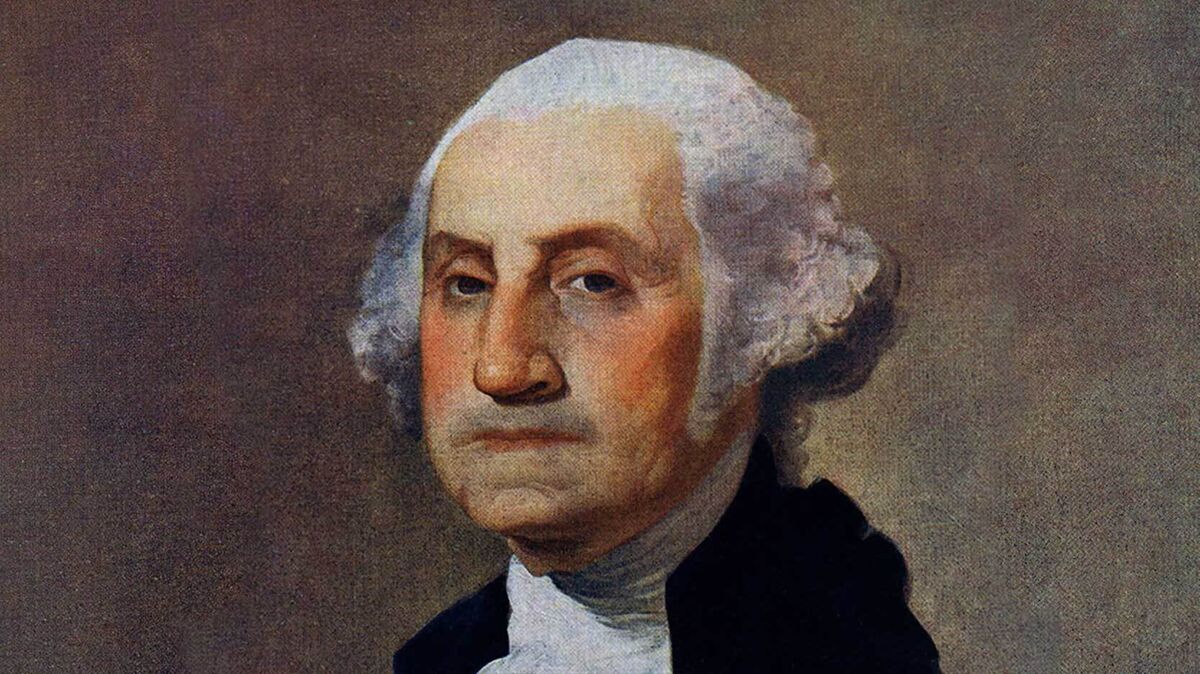 George Washington's start as the middle child in a plantation family led him to an influential military career. His talent for leadership and belief in man's morality helped him become a highly-regarded Founding Father of the United States. Explore the life and accomplishments of the first president of the United States with an in-depth George Washington timeline.
The Timeline of George Washington's Life
George Washington had an incredible life and legacy. Not only did he fight in the Revolutionary War, but he became the first president of the United States of America (U.S.). Explore important events in George Washington's life.
Birth of George Washington: 1732
On February 22, George Washington was born at Pope's Creek Plantation in Westmoreland County, Virginia, which was later renamed Mount Vernon. His father was a tobacco planter who also was a justice on the county court. His father had three children from his first wife, who had passed away, and George was the first child of six with his father's second wife.
Loss of George Washington's Father: 1743
Washington's father passed away when George was eleven. Washington's half brother Lawrence became George's caretaker.
Schooling and Career: 1747-50
Washington received a surveyor's license from the College of William and Mary. In 1749, Washington was appointed surveyor of Culpeper County at the age of 17. He became a member of a surveying expedition in West Virginia. In 1750, he was appointed county surveyor of Culpeper County.
Trip to Barbados and Loss of Lawrence: 1751-52
Lawrence contracted tuberculosis and went on a trip to Barbados to improve his health, taking George with him. However, the trip did not improve his health. In fact, Washington got smallpox on the trip. In 1752, Lawrence died at Mount Vernon. Mt. Vernon was left to Lawrence's daughter, wife and then George after their death. After losing his brother, Washington used his surveyor experience to gain an appointment as a major in the Virginia militia.
Washington's War Experience: 1755
Washington served as aide-de-camp to General Braddock during the French and Indian War. He was charged with the care of the Virginia Regiment. However, he resigned his commission in 1957 and returned to Mount Vernon.
Entering Politics and Marriage: 1758-59
After resigning from the military, Washington started his foray into politics when he was elected to the Virginia House of Vergesses. Then in 1759, he married Martha Dandridge Custis, the wealthy widow of a prominent Virginia landowner.
Inheriting Mount Vernon: 1761
Upon the death of his sister-in-law, Sarah Washington, in 1761, Washington inherited Mount Vernon. As a plantation owner, he grew tobacco then wheat.
Commander in Chief: 1775-76
Washington was selected to be the commander in chief of the Continental Army in the American Revolution. He successfully forced the British out of Boston, but he lost New York to the British. He crossed the Delaware River and defeated the British then retook New Jersey.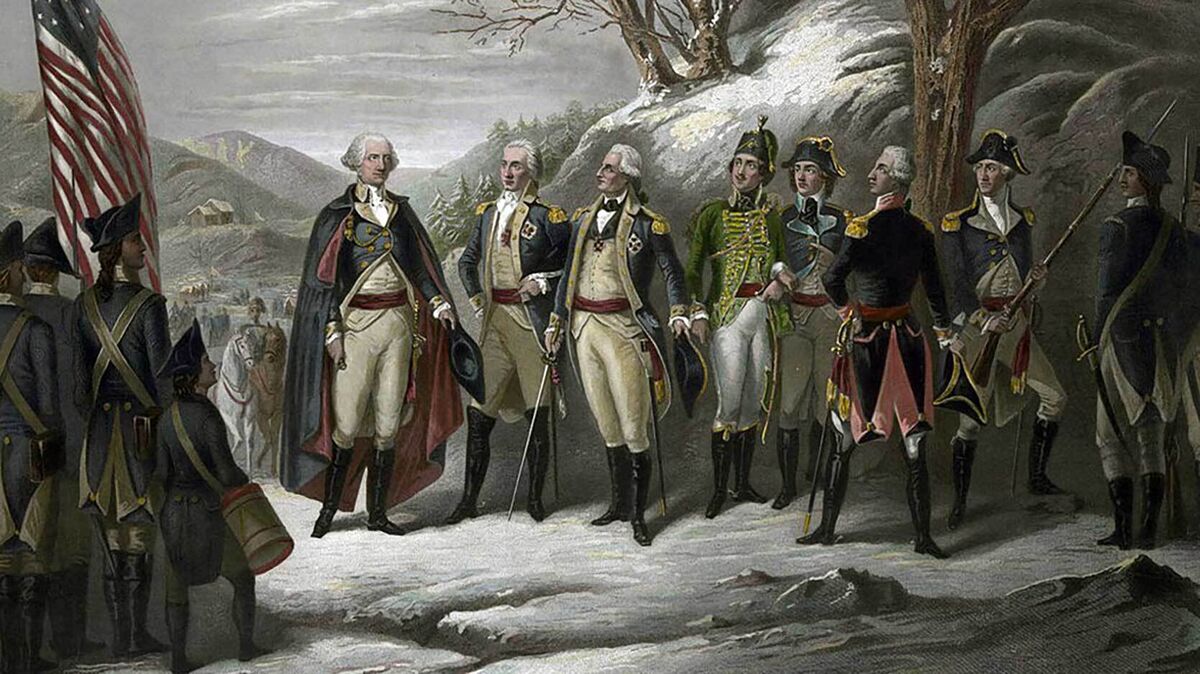 Resigned His Position: 1783
Washington resigned his position as commander in chief after the victory in Yorktown. Tired of war life, Washington went back to his home.
Constitutional Convention and Presidency: 1787-89
In 1787, Washington promoted the formation of the Constitutional Convention in Philadelphia. He then became the first president of the United States. He took the oath of office as the President of the United States on April 30th, 1789.
Residence Act, Travel & Reelection: 1790-92
Washington signed the Residence Act of 1790 and selected the District of Columbia as the government's permanent location. In 1791, he traveled around the U.S. to meet the people. He was then elected for a 2nd term in office on January 5th, 1792.
Retirement & Death: 1797-99
On March 4, Washington released a letter which was his farewell address. After his presidency, he went back to his home only to die of a throat infection. George Washington died on December 14th, 1799 at 67 years old.
George Washington Important Events Post-Death
While George Washington accomplished a lot in his lifetime, significant events took place after his death. Explore some of the different events and accomplishments after George Washington's death.
Mausoleum for Washington: 1800
Congress passed a resolution to construct a mausoleum in D.C. for Washington's remains; however, due to southern opposition, the decision was made to keep Washington's remains at Mount Vernon.
The National Banking Act created a standard unit of money for the U.S. However, it wasn't until 1869 that George Washington's face was added to the one dollar bill. Since he was the first president, it's quite an achievement.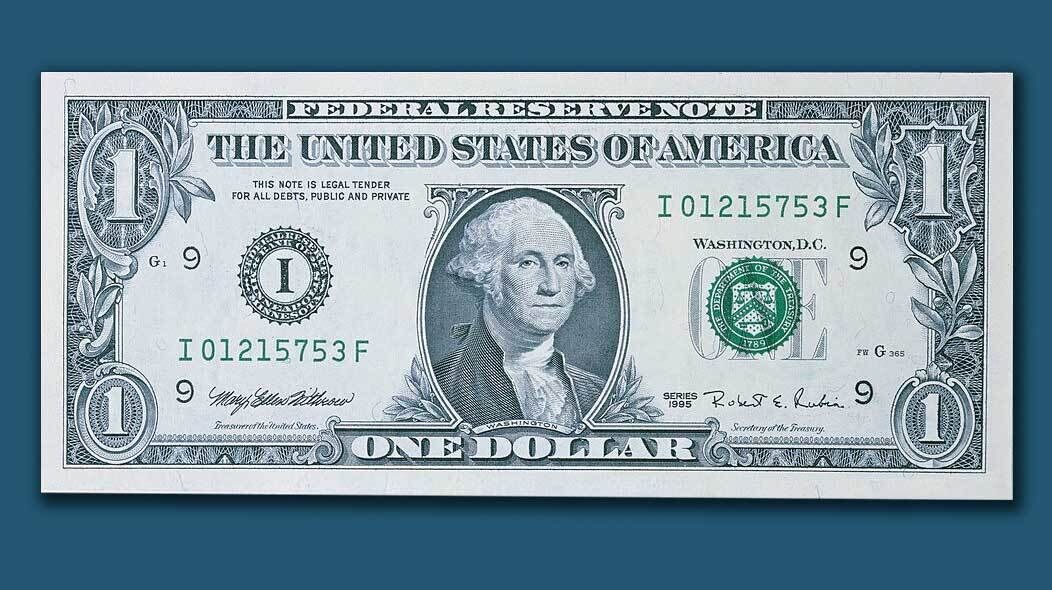 Washington's Birthday Holiday: 1879-85
On January 31, 1879, Congress declared a federal holiday on February 22nd in the District of Columbia to celebrate Washington's birthday. Washington's birthday was celebrated annually by the entire nation.
The Uniform Holidays Bill changed the day Washington's Birthday is celebrated to the third Monday in February.
George Washington Timeline and Accomplishments
Many people know George Washington as the Founding Father of America, but he led an exciting life before becoming president. Explore other presidents of the United States, like the second president John Adams. You might also enjoy learning some interesting facts about presidents.