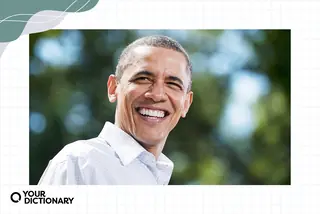 A significant amount of information is available on Barack Obama, the 44th President of the United States, much of it coming from the books that Obama himself authored. Viewing the key events from his life in a timeline can help you get to know the boy, the man, and the president in greater detail. Get ready to enjoy a Barack Obama timeline, from birth to his last day at the Oval Office and beyond.
Barack Obama: Key Life Events Timeline
Obama was born to two people with a high regard for education. His parents pursued higher education with extreme fervor. Surely this played into his ambitious nature and his rise to prominence.
On February 2, Barack Obama, Sr., a Kenyan, and Stanley Ann Dunham, an American, married in Maui. On August 4, Barack Jr. was born in Honolulu, Hawaii.
Barack Obama Sr. received a graduate scholarship to Harvard, so he moved to the east coast to study economics.
Ann Dunham divorced Barack Obama Sr. During this time, Barack Obama Jr. was generally cared for by his maternal grandparents while his mother attended college.
Barack's mother married an Indonesian man, Lolo Soetoro.
Lolo Soetoro returned to Jakarta, Indonesia.
Ann and Barack Jr. moved to Lolo Soetoro's hometown of Jakarta, Indonesia.
At the age of 10, Barack Obama, Jr. was sent back to Hawaii to live with his maternal grandparents.
Barack Jr. started attending college at Occidental College in Los Angeles.
Obama made his first public speech, stating that Occidental College should support the abolishment of apartheid in South Africa. Thereafter, he transferred to Columbia University in order to major in political science.
Barack Obama Sr. died in a car accident in Kenya.
Barack graduated from Columbia University with a Bachelor of Arts degree, magna cum laude.
Barack Obama began to study at Harvard Law School. After his first year, he worked as an intern for a top law firm located in Chicago. It was here that he met the future Mrs. Michelle Obama.
On February 5, Obama Jr. became the first black president of the Harvard Law Review.
Obama graduated from Harvard with his law degree and began work on his book Dreams of My Father.
In this year, he became the director of Illinois Project Vote. Obama also began to teach constitutional law at the University of Chicago Law School. In October, Obama married Michelle Robinson.
Obama became very interested in race and poverty issues. While still teaching, he started working with the Developing Communities Project as a community organizer. The same year, he joined a law firm that specialized in civil rights legislation.
Obama's mother returned to Hawaii and was diagnosed with cancer. On November 7, at the age of 52, Ann Dunham died from ovarian and uterine cancer. Dreams of My Father was published that same year.
Obama was elected to the Illinois Senate.
On July 4, the Obamas' first daughter, Malia Ann, was born.
Obama Jr. ran for Congress. However, he lost to the Republican Bobby Rush.
On June 10, Obama's second daughter Natasha (Sasha) was born.
Obama started to campaign for the United States Senate.
In this year, Obama became the chairman of the Illinois Senate Health and Human Services Committee.
On July 7, Obama was asked to give a keynote speech at the Democratic National Convention. On November 2, he was elected to the United States Senate.
On January 5, Obama was sworn in as a U.S. Senator.
Obama announced his candidacy to become President of the United States.
On June 3, Obama beat Hillary Clinton in the primary race for the presidency, receiving the presidential nomination of the Democratic Party primary election. On November 5, Obama defeated Republican John McCain in the general election and would be the next president.
On January 20, Obama was sworn in as the 44th President of the United States. On February 17, he signed the economic stimulus bill. On September 9, he gave his health care speech. On October 9, he was named the winner of the Nobel Peace Prize.
On April 4, he announced his re-election campaign.
On April 2, Obama learned he had the 2,778 convention delegates needed to win the Democratic nomination. On November 6, he won 332 electoral votes against Mitt Romney, with only 270 needed to be re-elected for a second term as president. In December, the devastating mass shooting took place in Newtown, Connecticut and Obama vowed to fight for tougher gun control laws.
During his re-election campaign, Obama promised to reduce the federal deficit by raising the taxes on the wealthy. In 2013, he received bipartisan agreement on tax increases. In October, the government faced its first shutdown in 20 years after Congress didn't support his legislation to lift the glass ceiling.
In this year, Republicans gained control over both houses of Congress, creating a less than ideal situation for Obama's final two years in office.
In 2015, Obama enjoyed two major victories in the Supreme Court. First, the Affordable Care Act's tax subsidies were upheld. Second, the Supreme Court ruled five to four that same-sex marriage is a right guaranteed by the U.S. Constitution.
In March of this year, Obama became the first president to visit Cuba since 1928. In July, he delivered a speech at the Democratic National Convention, announcing his support of Hillary Clinton as presidential hopeful. In July, Obama met with President-elect Trump in the Oval Office to handle the transition of power.
January 20th marked Obama's last day in office. His first order of business was to take a respite in Palm Springs, California. The Obama family planned to remain in Washington, D.C., at least until their youngest daughter graduates high school.
The 44th President's Legacy
Obama's presence carries on today. He and his wife, Michelle, continue to command large audiences wherever they go. In 2018, Barack and Michelle announced a multiyear deal with Netflix to produce scripted and unscripted shows, documentaries, and features on issues that were important to him during his eight years in office.
With his popularity intact, it's predicted to be a well-received endeavor. For more on the 44th President, enjoy these additional facts about Barack Obama.