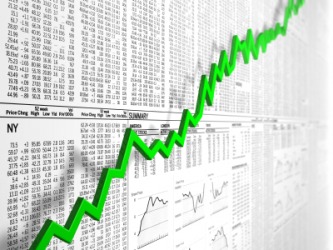 Martha Stewart has been such a part of well-appointed homes and kitchens for decades, that it seems out of character for her to do something wrong that would cause her to be arrested. To understand why Martha Stewart went to jail, one must understand the nature of the insider trading she allegedly committed in late 2001.
Insider Trading
The offense leveled against Martha Stewart was one of "insider trading," wherein an individual buys or sells stocks by using non-public information given to them by the people of a company. Insider trading is considered a fairly serious offense.
ImClone Stock
Toward the end of the year 2001, things began to look bad for a biopharmaceutical company known as ImClone which manufactures drugs in the United States, mostly for cancer patients. ImClone was experimenting at the time with a special experimental drug called Erbitux, which was to be used in infusions for patients with certain types of cancer.
The drug was submitted to the Food and Drug Administration for approval, which it failed to get. When this happens to a medical company, oftentimes the company's stocks will take a dive because the stockholder's high hopes for the drug to make money has been dashed.
A doctor who helped found the company was arrested for advising friends and family members to sell the stock before the announcement was made by the FDA and the stock dropped in price.
Unfortunately, Martha Stewart was one of the individuals who allegedly got caught taking such advice. Martha Stewart sold over $200,000 of the ImClone stock she owned, saving herself $45,000 in the process. She received the information through her stockbroker, and was indicted by the government a year and a half later.
Conviction
In the months that followed the insider trading, news began to spread of Martha Stewart's involvement in the scandal. She denied any wrongdoing repeatedly, but the media continued to publish stories about what she should expect as a result of her error.
She stepped down from the stock exchange's board of directors, and as the CEO of Martha Stewart Living Omnimedia, the company that she helped found. Unfortunately for Martha Stewart, the authorities had taken notice. She was arrested in June of 2003 and taken to court in January of the following year, where she was convicted of obstruction of justice, securities fraud, and other lesser crimes.
The conviction resulted in five months of a prison sentence, five months of house arrest, and a full two years of probation afterward. Stewart maintained her innocence the entire time, but was finally confined to the Alderson Federal Prison Camp.
Prison Sentence
Martha Stewart seemed to take her prison sentence in stride, making friends with her fellow inmates and imparting to them some of the Martha Stewart wisdom for which she is so well known. She took a job at the prison as a sort of go-between, trying to maintain good relations between the incarcerated individuals and the authorities at the prison.
Her five-month sentence ended in March of 2005. Stewart quickly snapped back into action, hosting a couple of different television shows and writing two new books upon her release. Martha Stewart Living Omnimedia did not suffer from her incarceration, and was in fact invigorated when she finally returned.
Today, Martha Stewart remains an extremely successful entrepreneur and businesswoman. A new partnership with Wal-Mart, a home building business venture, and the continued success of her television shows and her book sales have kept her a staple of American culture.