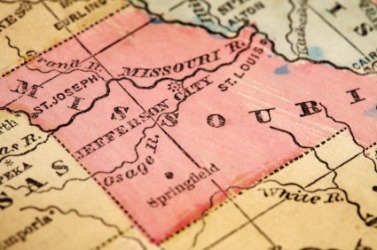 Mark Twain was the pen name of Samuel Langhorne Clemens, and he was one of the greatest American authors of the late nineteenth and early twentieth century. While many people know Mark Twain's stories, such as The Adventures of Tom Sawyer or Adventures of Huckleberry Finn, you may not know as much information about the life of Mark Twain.
The Birth Place of Mark Twain
Mark Twain was born on November 30, 1835, in Florida, Missouri. His father was John Marshall Clemens, and his mother was Jane Lampton Clemens. He was one of seven children, and the second to last child born. Unfortunately, a number of Twain's siblings died throughout their childhood. Only half of his siblings survived—his brother Orion, his brother Henry, and his sister Pamela. Twain's father worked as a Tennessee country merchant.
Although he was born in Florida, Missouri, his family moved to Hannibal, Missouri when Twain was only four years old. His childhood in Missouri exposed him to slavery. At the time, Missouri was a slave state. This influenced Twain's writing, and some of Twain's writings dealt with the impact of slavery and if it was morally correct. Most notably, Adventures of Huckleberry Finn examines these issues.
Mark Twain's Early Life
When Twain was eleven years old, he lost his father to pneumonia. This meant that Twain had to find employment to help support his family, and so the next year he became an apprentice to a printer.
By 1851, he was working as a typesetter. Since his brother Orion owned a newspaper, Twain was able to publish his writings there. The newspaper, called the Hannibal Journal, thus frequently featured humorous short stories or articles from Mark Twain.
Mark Twain's Writings
Twain continued writing and publishing in Hannibal until he was eighteen years old. He published these articles and sketches under his own name. He then moved around the country, finding work as a printer in various cities. Although Twain never attended a formal college, during this period he would educate himself in libraries during his evenings. After four years, he returned home to Missouri.
At this time, Twain decided that he wanted to become a steamboat pilot after befriending Horace E. Biby, a pilot himself. In 1859, Twain received his license and became a pilot. He enjoyed the work immensely, and suggested that his brother Henry should work with him on the boat. Unfortunately, his brother Henry died in a steamboat accident in 1858, when the boat he was on exploded.
Twain never forgave himself for convincing Henry to work on the steamboat. However, he continued to work as a pilot and write sketches in his spare time. For example, the sketch "The Private History of a Campaign that Failed" chronicles the attempt to join the Confederate Army and the ultimate disbanding of the company.
Mark Twain's Pen Name
In 1863, Twain began to use his pen name. In a travel account entitled, "Letter from Carson" he signed the letter as "Mark Twain." Twain began to work as a journalist, traveling throughout the country. He wasn't yet a commercial success, but he was able to make a living off his craft.
In 1865, he published a tall tale, "The Celebrated Jumping Frog of Calaveras County" in the New York Saturday Press. This became an instant success, and Twain was an overnight success. He was able to secure a solid job with the Sacramento Union, and he published a series of travelogues that were nationally popular.
Twain often drew from his life in his writings, and this was the inspiration for The Adventures of Tom Sawyer. Inspired by his youth growing up in Missouri, Twain penned the clever escapades of a young boy. A small supporting character in this novel, Huckleberry Finn, became the hero of Adventures of Huckleberry Finn which was published in the late nineteenth century. This book has been called the first Great American Novel.
An extremely prolific writer, Twain wrote until his death in 1910.