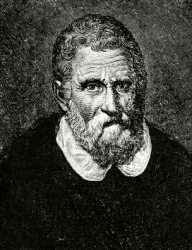 No, we are not talking about the game that kids love to play in the swimming pool. We are talking about the famous person!
Facts About Marco Polo
Here are some interesting facts about Marco Polo. Hopefully, they will expand your knowledge of this famous individual.
Marco Polo was Italian.
He was born in Venice.
His birthday was in 1254.
While we do know the year of Polo's birth, the exact date has been up for debate at various times.
Some people debate over the location where he was born as well.
His father's name was Niccolo Polo.
Both his father and his uncle were wealthy.
His wife was named Donata.
They had three daughters together.
He is famous for his journeys through Asia.
In fact, he was one of the most famous Europeans who traveled to China and Mongolia.
He worked for Kublai Khan for awhile.
Polo escorted Kublai Khan's daughter to Persia.
His father and his uncle had once gone to Asia without him. His first trip to Asia was with his father and his uncle when he was 17 years old.
When he went on the trip with his father and uncle, they were on a mission for Pope Gregory X.
Polo went on a journey to the Holy Land as well.
He once went on a 24 year journey through various places in Asia.
Although he was not the very first European to make these travels, he brought back the most information and had the seemingly best experience of all of the others.
In 1271, he set out for the Mongol Empire.
After the collapse of the Mongol Empire, it was basically impossible to go to those same regions that he had once explored.
On his way back to Europe in 1292, he stopped in Persia.
Therefore, his journey back to Europe wound up taking three years.
He was captured by the people living in Genoa for a time period.
This imprisonment was due to a conflict between Genoa and Venice.
It was during his time in jail that he dictated his book.
The name of the person to whom he dictated his story was Rustichello.
He wrote a book that chronicled his travels. His book was entitled The Travels of Marco Polo.
He greatly described the Silk Road in China.
Marco Polo was a Christian.
Marco Polo was ill before he passed away.
Doctors tried to help heal him, but they were not successful.
He lived until the age of 69, although he was just a few months short of 70 at his death.
He passed away in the year 1324.
He is buried in the Church of San Lorenzo.
Polo's descriptions eventually wound up influencing Christopher Columbus.
The Marco Polo sheep was named after him.
For hundreds of years, Polo remained the only European source about China.
Polo grew to bear the name "Il Milione" because he was considered to be a great storyteller of his time.
Now you know a great deal of information about Marco Polo. Maybe having read all of these facts will inspire you to continue your study and to do some more research about this famous explorer who brought a wealth of knowledge to Europe from Asia.