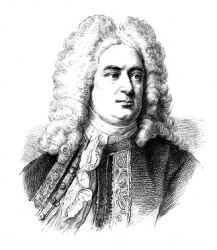 The exact answer to how George Handel died isn't known, but there are some theories.
How George Handel Died
George Handel, a famous German composer from the Baroque era, died in 1759 at the age of 74. While his last illness isn't documented, some people believe it was due to a failed eye operation.
Handel had undergone an operation to remove a cataract eight years earlier, which was performed by the famous Chevalier Taylor, whose skills as an eye surgeon were more than questionable.
As a result of the surgery, Handel suffered inflammation of the eye and eventual blindness, and some people theorize that the damage to his eye led to an infection which may be the reason George Handel died. There is no real evidence to support this, or to indicate that his death was anything other than old age, or a typical illness.
Highlights of George Handels' Life
Handel lived from 1685 to 1759, and is best known for his operas and concertos. He was a peer of Bach, Haydn, Mozart, and Beethoven, and his work was heavily influenced by the Italian tradition of the time.
Handel performed music from an early age and began composing while still a boy. He continued to play through his university years and produced his first two operas in 1705.
By the time of his death, Handel's canon included 42 operas, as well as countless other arias, trios and duets, cantatas, and more. His famous "Messiah" oratorio is his best known work. While his music fell into obscurity for some time following his death, he has been brought back into public notice and revived by music historians throughout the 19th century.